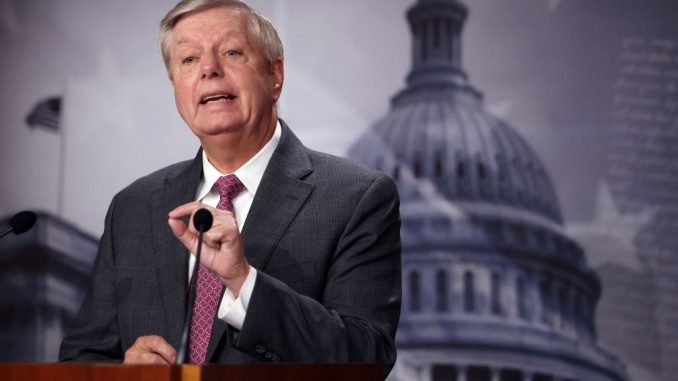 OAN Newsroom
UPDATED 3:36 PM PT – Friday, August 20, 2021
Sen. Lindsey Graham (R-S.C.) said Joe Biden deserves to be impeached if the U.S. leaves Americans and allies behind in Afghanistan. The South Carolina senator made the comments during an interview on Friday where he claimed the move would constitute as a high crime and misdemeanor.
If we leave any Americans behind, or if we leave thousands of Afghans who fought bravely alongside us behind, President Joe Biden deserves to be impeached for a High Crime and Misdemeanor of Dereliction of Duty.

— Lindsey Graham (@LindseyGrahamSC) August 20, 2021
Graham added the Biden administration is "duty-bound" to retrieve American citizens and "honor-bound" to protect Afghan allies who aided the U.S. Graham added to his statement, "if we leave one American behind. If we don't get all those Afghans who stepped up to the plate to help us out then Joe Biden, in my view, has committed a high crime and misdemeanor under the Constitution and should be impeached."
His sentiment comes as the U.S. looks to evacuate thousands of U.S. citizens still in Afghanistan.