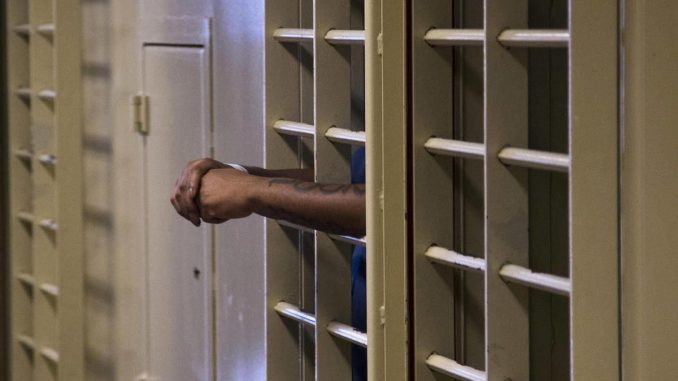 OAN Newsroom
UPDATED 12:56 PM PT – Thursday, August 19, 2021
Law enforcement in Dane County, Wisconsin have proposed a change to the treatment of people jailed there. Dane County Sheriff Kalvin Barrett said he hopes the new proposal will help reduce the area's crime rate.
Barrett held a press conference where he announced the elimination of the terms "inmate" and "convict" within the Dane County Jail. Instead, those jailed will now be referred to as "residents" or "those in our care."
Barrett touted his decision as a progressive one. This comes after conversations with some of his deputies and people housed in the Dane County Jail gave him a new perspective. He said it's a small step to reducing barriers that inmates face when they are re-entering society after they've served their sentences. However, he noted it will require time for staff and community members to adapt to the change.
Six men in the Dane County Jail graduated from our Parenting Inside Out (PIO) program today. We're very proud of this evidence-based program that promotes parenting skills and knowledge. Congratulations to them and their families! #teamdane pic.twitter.com/CWt3cONmDn

— Kalvin Barrett (@Kalvin_Barrett) August 6, 2021
Dane County is located in Wisconsin's capital of Madison, where crime rates have recently soared. In the meantime, law enforcement officers have said they aren't ruling any options out in order to keep residents safe.