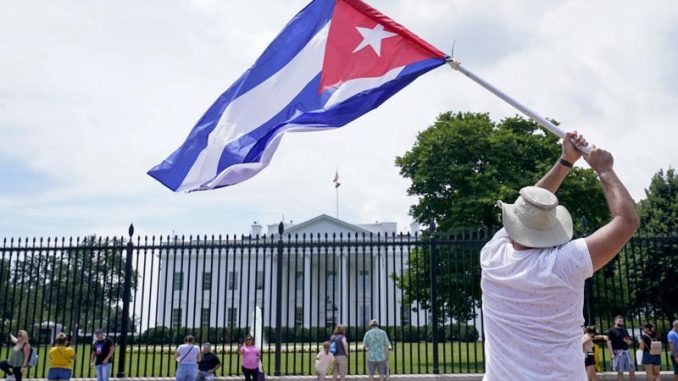 OAN Newsroom
UPDATED 11:49 AM PT – Thursday, July 22, 2021
Cuban protesters taking part in the freedom rallies are being tortured by officials within the communist regime. According to Human Rights Watch, Cuban government officials subjected hundreds of Cubans to violent interrogation, psychological pressure and threats to family members.
Activists have said political opponents of the communist regime are being dehumanized and brutalized in Castro-era prisons. Meanwhile, Joe Biden has also been reluctant to condemn the government for its actions.
"We have concluded that the repression has been brutal," stated Juan Pappier, senior researcher at Human Rights Watch. "Over 500 people including protesters, artists, journalists and others have been detained. Many have been beaten, some have been tortured and many of them are being subject to arbitrary criminal prosecutions based on Cuban legislation that guarantees no due process rights and no rights to defense."
Republican officials across the U.S., along with the Cuban-American community, are calling on Biden to help the detained Cubans. However, the White House has only made vague statements of support for the Cuban people and has yet to take any action.
Meanwhile, the Democrats are not only ignoring political persecution and torture in Cuba, but at home as well. An attorney for a January 6 protester said dozens of American citizens are being tortured for their political views.
In a CNN interview, attorney Joseph McBride pointed out that detained protesters are subject to solitary confinement, psychological pressure and other atrocities 24-hours a day. The attorney noted, all these things are defined as torture by the American Civil Liberties Union. The CNN anchor appeared to defend the actions.
"Answer that question for me good sir, are you okay with pre trial detainees being tortured?" questioned McBride. "No one has been charged with insurrection."
Several attorneys have pointed out what's happening to the detained protesters amounts to political persecution of conservatives.