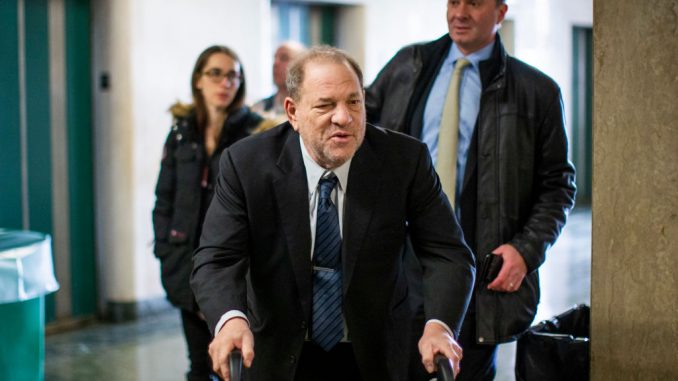 OAN Newsroom
UPDATED 12:43 PM PT – Thursday, July 22, 2021
Convicted rapist and former Hollywood executive Harvey Weinstein pleaded not guilty to 11 sexual assault charges in his second trial on Wednesday. Weinstein entered his plea in a Los Angeles courtroom following his extradition from New York.
The 69-year-old is already serving a 23-year prison term in New York after being convicted of rape and sexual assault last February when over 80 women came forward with sexual assault allegations against him in 2017.
In his second trial, prosecutors alleged he sexually assaulted five women in the Los Angeles area from 2004 to 2013. Following the not guilty plea, Weinstein's attorney, Mark Werksman, addressed his clients' several health issues that he argued would require medical attention in order to stand for trial.
Werksman also claimed the accusations against the former Hollywood executive were both unfounded and too old to be supported by any evidence. Attorney Gloria Allred, who represents two of the victims from the case, took issue with Werkman's comments about the allegations being baseless because they occurred years ago.
"Allegations of sexual assault and rape do take a long time to report, so the idea that they may not have disclosed to a law enforcement officer for many years does not mean that those are not credible," said Allred.
Meanwhile, Weinstein is being held without bond. If convicted, he faces up to life in prison. His next court hearing is set for July 29.