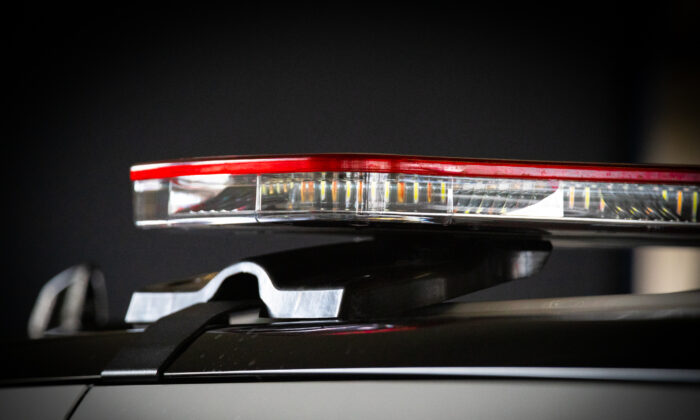 The siren of a Santa Ana Police Department vehicle in Santa Ana, Calif., on March 11, 2021. (John Fredricks/The Epoch Times)
TUSTIN—A 67-year-old man killed in a single-vehicle crash in Tustin was publicly identified May 10.
He was Frank Goetz of Irvine, according to the Orange County coroner's office.
Goetz crashed his car into a heavy guardrail on the side of the road on Moffett Drive under the Jamboree overpass at around 11:50 a.m. May 9, according to Lt. Stephanie Nichols of the Tustin Police Department.
Officers responded to the accident scene and found the man unresponsive. Paramedics pronounced him dead at the scene, Nichols continued.
No other people were inside the car, she said.
It did not appear that drugs or alcohol played a role in the crash, Nichols said.
Anyone with information on the accident was asked to call 714-573-3218.