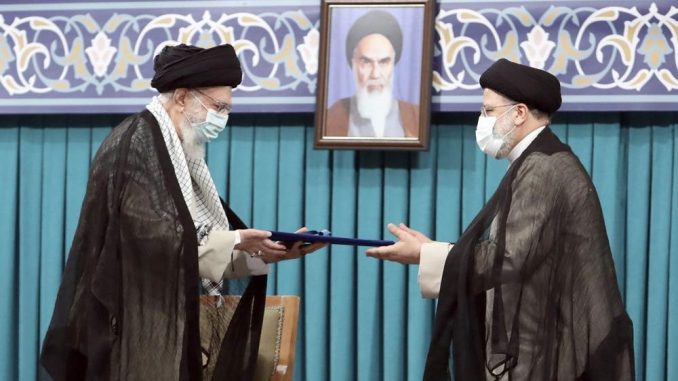 OAN Newsroom
UPDATED 3:17 PM PT – Tuesday, August 3, 2021
Iran's newly elected President Ebrahim Raisi vowed to take steps to lift U.S. sanctions on the regime. Assuming the presidency on Tuesday, ultra-conservative Raisi promised to enact what he said was the will of the Iranian people.
Raisi said he believed the people wanted sanctions lifted.
"We will definitely pursue the lifting of tyrannical sanctions, but we will definitely not allow people's financial ability and the economy to be impacted by it. We will not link them to outsiders' wishes," he asserted. "…The message on election day was a message of urgency to relieve economic, social and cultural problems of our society."
Raisi has been personally under sanction by the U.S. for human rights abuses from when he was an Iranian Supreme Court judge. Sanctions were lifted in 2015, but reimplemented by President Trump in 2018 after the U.S. pulled out from the Iran Nuclear Deal.