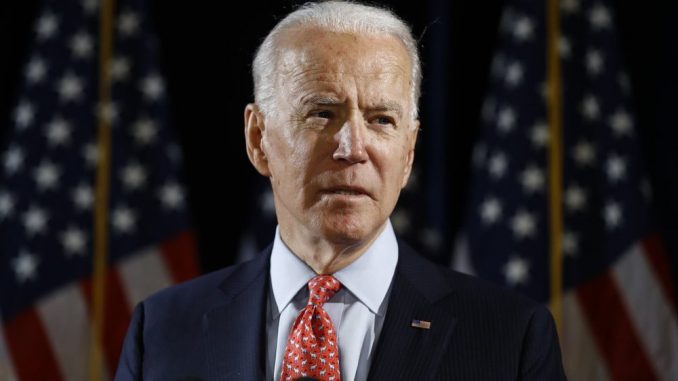 OAN Newsroom
UPDATED 4:55 PM PT – Tuesday, August 3, 2021
Joe Biden's latest gaffe highlighted his administration's attempts to push Americans to take experimental COVID-19 vaccines. Talking to reporters on Tuesday, Biden claimed government handouts of $100 helped increase vaccination rates.
"Places that have offered the 100 thousand, the 100 thousand, the 100 dollars," he stuttered. "That'd be really good! I'd go back and get vaccinated three times."
Biden also tried to attack Republican-led states for "low vaccination rates," despite an increase in new COVID-19 cases among the vaccinated.
"But all kidding aside, offered the 100 dollars to get vaccination, have seen an uptick of 25 percent on daily vaccination rates," he stated. "If some governors aren't willing to do the right thing to beat this pandemic, then they should allow businesses and universities who want to do the right thing to be able to do it."
New Mexico got a shout out from @POTUS for our successful $100 vaccine incentive program – and it's coming back!

Starting Monday, any New Mexican getting vaccinated against COVID-19 during the month of August will receive $100.

Get vaccinated. Get $100.https://t.co/NmTeemuFrh https://t.co/XMA37ac1IK

— Michelle Lujan Grisham (@GovMLG) July 29, 2021
This comes as some White House officials are calling for vaccine mandates, although it would violate the Nuremberg Code.