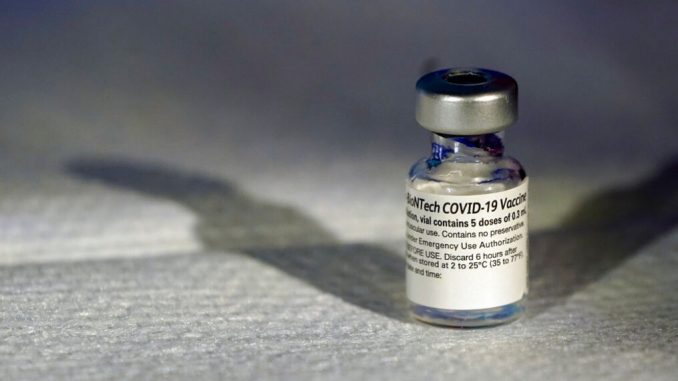 OAN Newsroom
UPDATED 10:37 AM PT – Tuesday, July 20, 2021
The Biden administration keeps getting the facts wrong while desperately trying to meet it's vaccination goal. When speaking to reporters during a press briefing on Monday, White House Press Secretary Jen Psaki was asked if Joe Biden would call on the 45th president for help with getting the public onboard with vaccines.
This question came after the Biden administration fell short of it's vaccine goal earlier this month in more than half of the nation's states. In response, Psaki claimed almost every former president has helped with urging Americans to get vaccinated while also implying President Donald Trump hasn't helped at all.
"We've seen almost every former president play a role in putting out a PSA, making sure people understood in the country that the vaccine is safe and effective," she stated. "We don't believe that requires an embroidered invitation to be apart of, but certainly any role of anyone who has a platform where they can provide information to the public that the vaccine is safe, it is effective, we don't see this as a political issue."
However, the 45th president has publicly urged every eligible American to get their vaccine. While being interviewed on the radio back in May, Trump highlighted the efforts made by his Operation Warp Speed and recommended the coronavirus shot.
Additionally, Rep. Steve Scalise (R-La.) recently called out both Biden and Kamala Harris for their initial criticism of coronavirus vaccines under the Trump administration.
Rep. Steve Scalise: "I still have yet to hear Kamala Harris or Joe Biden apologize for publicly criticizing the vaccine, which they did many, many times… last year when Donald Trump was president." pic.twitter.com/DInpUDOK4p

— The Hill (@thehill) July 20, 2021
Meanwhile, the Biden administration has continued to struggle with getting more Americans vaccinated. Recently, the White House rolled out it's door-to-door vaccination agenda in hopes of finally reaching its goal by intruding into Americans' homes.