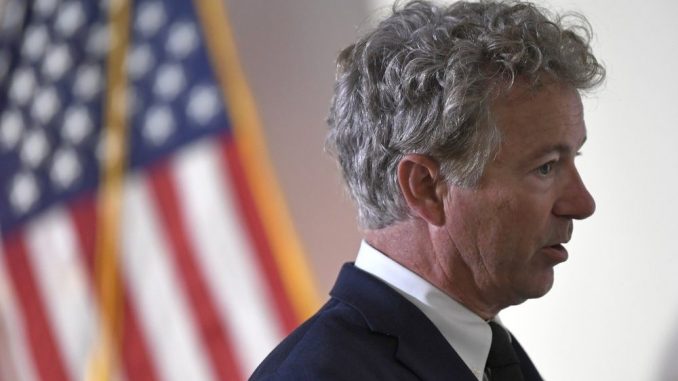 OAN Newsroom
UPDATED 2:18 PM PT – Tuesday, July 20, 2021
A heated exchange erupted between Sen. Rand Paul (R-Ky.) and Dr. Anthony Fauci during a Senate hearing on the pandemic. The tense moments happened during Tuesday's Senate Health Committee hearing on Capitol Hill.
Paul asserted Fauci lied to congress and questioned whether he was aware it was a crime to do so. Paul cited Fauci's testimony earlier this year when he claimed there was no known association between the release of COVID-19 into the human population and an NIH grant for a non-profit group linked to the Wuhan lab.
"We're saying they are gain of function viruses because they were animal viruses that became more transmissible in human and you funded it," he asserted. "You won't admit the truth."
MIT biologist Kevin Esvelt reviewed this paper that was published with financial assistance from Dr. Fauci's NIH/NIAID and concluded "certain techniques that the researchers used seemed to meet the definition of gain-of-function"

— Senator Rand Paul (@RandPaul) July 20, 2021
Fauci responded by saying, "you are implying that what we did was responsible for the deaths of individuals. I totally resent that and if anyone is lying here, it's you."
The senator went on to add Fauci will be held accountable for funding the Wuhan lab and lying about it.