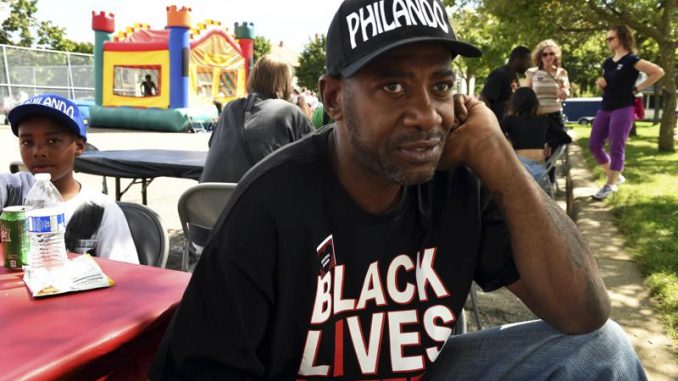 OAN Newsroom
UPDATED 12:38 PM PT – Tuesday, July 20, 2021
Lawmakers in Minnesota on both sides of the aisle have made calls for Rep. John Thompson to resign over domestic abuse allegations and a traffic stop violation, where he claimed a police officer pulled him over because of his race. The chaos for Thompson began when a video released by the Saint Paul Police Department from the Fourth of July showed the officer telling Thompson he was pulled over for not having a front license plate and for how he sped off from a light.
Thompson was cited for driving with a suspended Wisconsin license. He began arguing with the officer by saying the only reason he was pulled over was because he's black.
"You profiled me because you looked me dead in face and I got a ticket for driving while black. You pulled me over because you saw a black face in this car," he stated. "…What I'm saying is you stop racial profiling black men in their car sir. Stop doing that."
Statement from Leader @KDaudt on Rep. John Thompson. #mnleg pic.twitter.com/LNp3TVSkFf

— MN House Republicans (@mnhousegop) July 17, 2021
Following the incident, investigation from local media revealed Thompson had multiple domestic violence accusations against him, which stemmed from 2003 and 2009. According to court documents filed in Wisconsin, multiple women have claimed Thompson punched, hit and chocked them in front of their children.
It was also revealed during the traffic stop that Thompson handed the officer a driver's license with an address from Wisconsin, which sparked questions over the Democrat's residency and eligibility to hold office in his district in Saint Paul. Upon learning of these allegations, Gov. Tim Walz (D-Minn.) doubled down on the message on Monday and said Minnesotans deserve "representatives who uphold the highest moral character and share our values."
"The information that came out over the weekend involving multiple accusations, cases of domestic violence in the presence of children, just makes it so that I do not believe the representative can continue to serve us well," he expressed. "It's my belief when you get to a point where you're no longer effective or you're hurting the cause, it probably makes sense to move on."
My statement on Representative Thompson. pic.twitter.com/SdqQqNEj8y

— Lt. Governor Peggy Flanagan (@LtGovFlanagan) July 17, 2021
This came as House Republicans said the GOP was prepared to file an ethics complaint against Thompson if House Democrats refuse to take action against one of their own.
Meanwhile, Thompson's attorney said on Sunday he "challenges the authenticity of the police reports that have been circulated to the press." Thompson has denied all allegations against him and although has not directly addressed the controversy, his wife posted a message on her social media dismissing allegations that Thompson plans on resigning."