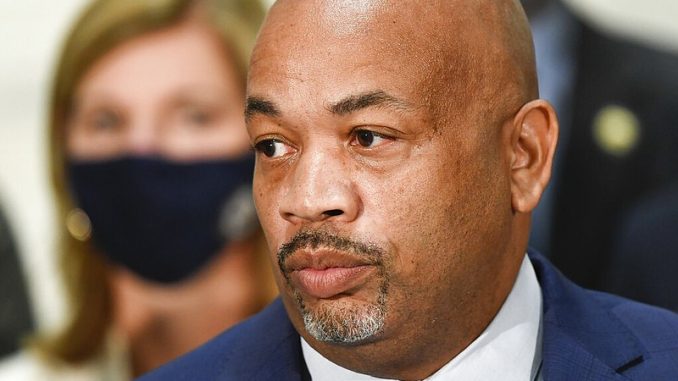 OAN Newsroom
UPDATED 5:52 PM PT – Monday, August 16, 2021
The New York State Assembly has made plans to release a report on its impeachment probe into outgoing Gov. Andrew Cuomo (D-N.Y.) even after ceasing the proceedings. In a statement on Monday, Assembly Speaker Carl Heastie said the Chamber's Judiciary Committee would continue to look at evidence against the disgraced Democrat and publish a final report.
Heastie added the report would not interfere with the U.S. Attorney's ongoing investigation into Cuomo's handling of nursing home data or local law enforcement probes into potential sexual misconduct.
The Assembly dropped efforts to impeach Cuomo after he announced his resignation, which would become effective later this month. Rep. Elise Stefanik (R-N.Y.) released a statement, in which she argued against the suspension of the impeachment investigation.
"Speaker Carl Heastie's decision to suspend the impeachment investigation of disgraced criminal Gov. Andrew Cuomo makes every Albany Democrat complicit in his crimes and cover up," she expressed. "…History will now remember Albany Democrats as Cuomo's cowardly criminal co-conspirators."
My Statement on Speaker Carl Heastie's Decision to Suspend the Impeachment Investigation of Andrew Cuomo. pic.twitter.com/x7pICZjqOG

— Elise Stefanik (@EliseStefanik) August 13, 2021
Lt. Gov. Kathy Hochul has made preparations to succeed Cuomo once his resignation becomes effective. She will be the first female governor of New York.