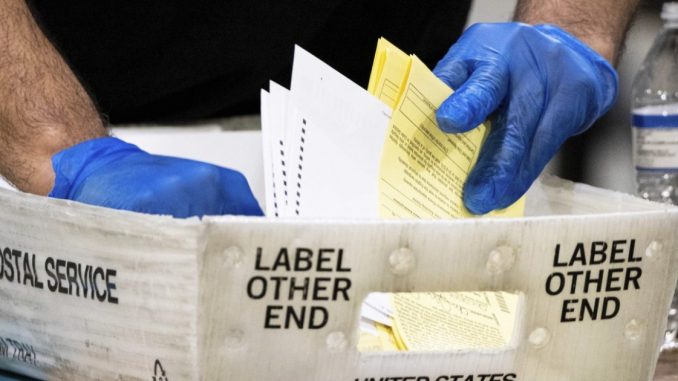 OAN Newsroom
UPDATED 2:45 PM PT – Tuesday, July 20, 2021
Election integrity group VoterGA has revealed more evidence of fraud in 2020 elections in Georgia. In a release on Monday, VoterGA reported it obtained material evidence of election fraud in other Georgia counties that were similar or worse than Fulton County.
The observed fraud took place in both the 2020 presidential and senatorial run-off elections. The evidence of fraud included a 60 percent error rate in recount results, falsified tally sheets as well as thousands of duplicated and false ballots.
We will lose our Country if this is allowed to stand.

According to the just released report from Garland Favorito and the highly respected Voter GA, in Fulton County the hand recount was wrong by 60%; 100,000 tally sheets for ballots were missing; they duplicated thousands of

— Josh Barnett for Congress (AZ-06) (@BarnettforAZ) July 14, 2021
The group has now pushed for a full statewide forensic audit of Georgia elections.
"The Secretary of State and the Fulton County election officials have had this information all along and they could have had the same knowledge we have today," Garland Favorito of VoterGA explained. "They could have had that seven or eight months ago and probably did."
VoterGA has filed a motion to immediately proceed with ballot inspection as part of its lawsuit against election fraud.