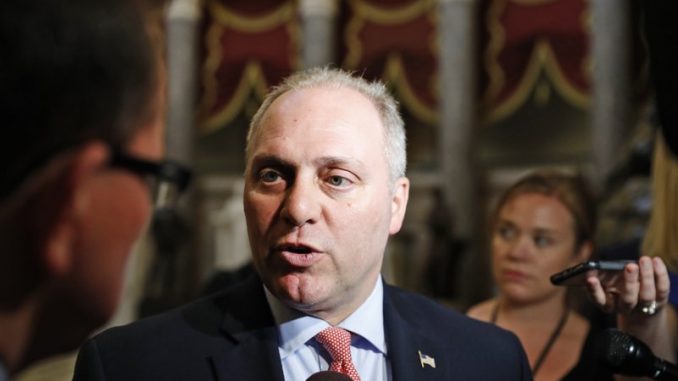 OAN Newsroom
UPDATED 3:35 PM PT – Tuesday, July 20, 2021
Republican representatives have taken aim at Democrats for the spike in inflation. During a press briefing on Tuesday, House GOP Chair Elise Stefanik (R-N.Y.) and House Minority Whip Steve Scalise (R-La.) railed against Joe Biden for allowing American families to suffer under the weight of rising prices.
The pair pointed to Democrats' excessive spending and policies as a main factor driving inflation. Stefanik said Democrats' $3.5 trillion budget proposal would only make things worse.
Democrats and the media would be tripping over themselves to blame Trump if all of these crises—crime, inflation, border, gas prices—were happening while he was president.

But with Biden? It's all someone else's fault. pic.twitter.com/boDFu4FrPw

— Steve Scalise (@SteveScalise) July 20, 2021
Scalise went on to reflect on the short six months Biden has been in office.
"So this week as we recognize six months since Joe Biden became president, I would give him a grade of I for inflation," he expressed. "…Joe Biden by the way promised he wouldn't raise taxes on hard working families and yet he already has because inflation hits the lowest income people the hardest."
The Louisiana lawmaker added these policies have already had a negative impact and needs to stop.