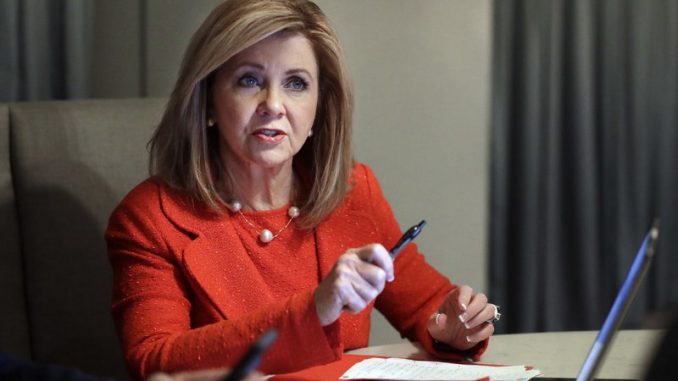 OAN Newsroom
UPDATED 7:45 AM PT – Saturday, July 10, 2021
Sen. Marsha Blackburn (R-Tenn.) urged American artists and entertainers to rethink their support for Democrats. During an interview on Thursday, Blackburn criticized the left's efforts to make country music "woke."
Blackburn claimed artists and entertainers who sympathize with the "woke" left don't realize the dangers of Marxism. She warned their music would be cut off unless approved by the state.
"When I'm talking to my friends who are musicians and entertainers, I say if we have a socialistic government, if we have Marxism, you are going to be the first ones who are going to be cut off," she expressed. "The state would have to approve your music."
The only people supporting socialism are those who have never lived under it.

— Sen. Marsha Blackburn (@MarshaBlackburn) July 5, 2021
Shortly after, Blackburn reignited her feud with singer Taylor Swift by saying she would fall victim to Marxism as it wouldn't allow women to perform and succeed in the industry.
"Taylor swift would be the first victim of that because when you look at Marxist socialist societies, they do not allow women to dress or sing or be on stage," she explained. "…They don't allow protection of private intellectual property rights."
Taylor Swift endorsed Blackburn's Democrat opponent in 2018 and called the senator an "extremist." That endorsement was unsuccessful as Blackburn won the election with nearly 55 percent of the vote.