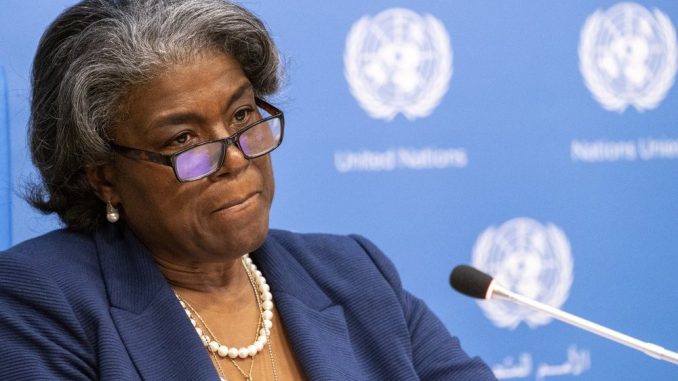 OAN Newsroom
UPDATED 9:00 AM PT – Saturday, July 10, 2021
U.S. and Russian diplomats have come together to help the United Nations send humanitarian aid to Syria. On Friday, the U.N. Security Council unanimously voted to maintain assistance through a key border crossing along the Syria-Turkey border for one additional year.
U.N. members feared heightened tensions between the U.S. and Russia would derail the vote. However, both sides came to an agreement with several U.S. diplomats, including U.S. Ambassador to the U.N. Linda Thomas-Greenfield, hailing the bilateral cooperation as a success.
"It shows what we can do with the Russians if we work with them diplomatically on common goals and this was a common goal that we were able to come to an agreement on," she stated. "I look forward to looking for other opportunities to work with the Russians on issues of common interest to our two governments."
This is an important moment for the people of Syria, for the global pandemic response, and for the UN Security Council, which has shown we can come together to tackle complex challenges and deliver for people in need. A lot of work we need to do in the weeks and months to come.

— Ambassador Linda Thomas-Greenfield (@USAmbUN) July 9, 2021
This agreement between the U.S. and Russia has marked a rare occasion where the two nations could set aside tensions to cooperate and work together. This comes after Joe Biden made a phone call to Russian President Vladimir Putin earlier on Friday to discuss the latest threats of Russian-linked ransomware attacks.
In addition, Thomas-Greenfeild commended the U.N. for voting to keep the flow of aid and claimed the move would save millions of lives.