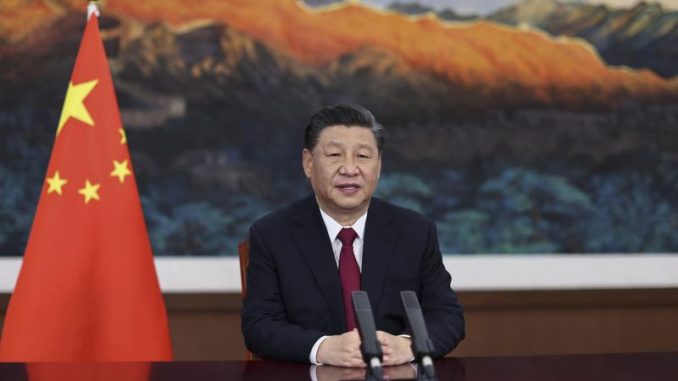 OAN Newsroom
UPDATED 3:00 PM PT – Monday, July 5, 2021
The Chinese state media released Beijing's supposed plan of invading Taiwan, which has sparked concerns in Japan and South Korea. British Newspaper The Sun cited a Chinese propaganda outlet on Monday reporting Beijing's plans to invade and defeat Taiwan in three steps.
The first step would be a sudden attack of Taiwanese military bases, followed by the second step of cruise-missile strikes on infrastructure. The third step was described as a bombardment of Taiwan by Chinese warships.
I warned that Biden may lead us into a war as a result of his weak national security policies. We seem to be a step closer! Media: Taiwan's foreign minister says 'we (USA?) need to prepare' for military conflict with China. Join me Wed 6:30pm LIVE here to discuss this issue.-Lt

— Lt Steven Rogers (R-NJ) (@LtStevenRogers) June 27, 2021
Japan, a key ally for Taiwan, warned China's threats may provoke a war it'll have to fight.
"This mean they are trying to surround all the Taiwan islands," Japan's State Minister of Defense Yasuhide Nakayama explained. "…How do we solve this issue? One thing that we can do is we have to show deterrence towards China."
Chinese President Xi Jinping recently threatened to "resolve the problem of Taiwan." Taiwan responded by saying Beijing will suffer a major defeat if it attempts to invade.