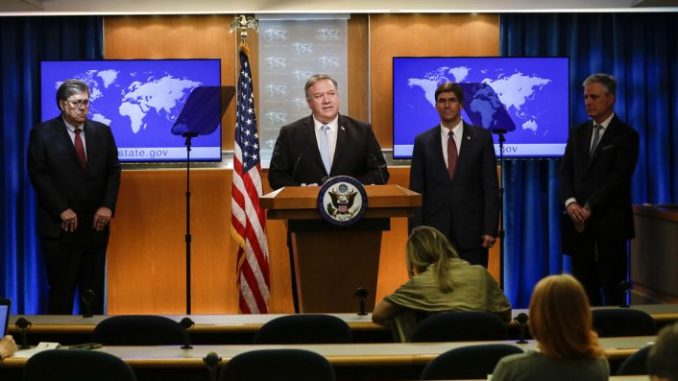 OAN Newsroom
UPDATED 12:30 PM PT — Friday, June 12, 2020
National Security Adviser Robert O'Brien has warned that opponents of the U.S. are taking advantage of the recent domestic unrest. According to reports, O'Brien told staffers of the National Security Council adversaries are seeking to "gain an edge" on the free world.
This came amid recent riots and the ongoing pandemic, which have been threatening U.S. stability for months now. Although the security adviser did not specify which nations sought to do the country harm, he has named China and Iran in recent media appearances.
However, O'Brien has also expressed confidence these adversaries will fail in their efforts.
"There will be a response and it'll be proportional," he said. "This is not something that our adversaries are going to get away with for free."
He thanked the NSC staff for their "steadfastness in implementing the president's peace through strength policies," which he believes will be key to defeating agitators.
O'Brien's remarks came after the Department of Homeland security released a bulletin Thursday night, which stated mainland China, Russia and Iran are trying to sow discord in America. The agency claimed these countries are working to magnify criticism of the U.S. over the death of George Floyd, both openly and through the spread of misinformation online.
According to the intel bulletin, these countries are trying to discredit America over its handling of the protests in a bid to undermine its moral leadership worldwide.