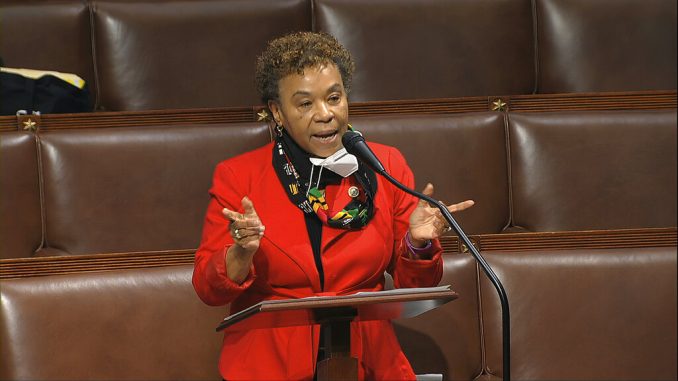 OAN Newsroom
UPDATED 1:25 PM PT – Thursday, June 17, 2021
The House has voted to repeal the 2002 Iraq War Authorization. The Thursday vote fell largely along party lines after proponents argued the two decade old law was no longer necessary.
While just one Democrat voted against the repeal, 49 republicans were actually in favor of revoking the special legal authority. All but one Republican voted against the repeal as the final count was 268 to 161.
🚨BREAKING: My bill to repeal the 2002 Iraq AUMF passed the House.

After nearly 20 years of fighting for this, we're finally one step closer to ending forever wars.

— Rep. Barbara Lee (@RepBarbaraLee) June 17, 2021
Congress passed the 2002 authorization, which enabled the U.S. military to invade Iraq and challenge the former regime of Saddam Hussein. The measure has since allowed the executive branch to have more power in military action.
There were many members of the GOP who stood up against the move by arguing the repeal would strip military powers of the president and limit counterterrorism efforts. Rep. Michael McCaul (R-Texas) suggested updating the authorization rather than entirely revoking it.
He went on to say, "…To completely do away with it and just give this president, Article Two authorities, to do whatever he wants without any congressional review in my judgment is the wrong step forward."
The Senate is expected to take up a similar bill next week with the White House signaling support for the repeal.