The University of Alberta says it's willing to work with all levels of government after a report revealed that the university had been collaborating with China in critical research areas that could undermine Canada's national security.
"A consistent national response on security matters and international engagement is necessary and we are fully committed to working with all levels of government to ensure that Canada's core security interests are protected and advanced," said Walter Dixon, the university's interim vice-president of research and innovation, in a statement on Tuesday.
"We have asked the federal government for further direction about international collaborations."
Dixon added that the university is looking forward to Ottawa's guidelines on national security considerations related to the evaluation and funding of research partnerships, which are expected in June. The guideline will be developed by a working group that includes the Canadian Centre for Cyber Security, Universities Canada, and Canadian Security Intelligence Service (CSIS).
The statement came after The Globe and Mail reported earlier this week that the university "is carrying out extensive scientific collaboration with China that involves sharing and transferring research in strategically important areas such as nanotechnology, biotechnology, and artificial intelligence."
Some professors and researchers at the university have even entered into joint ventures with Chinese companies and state institutions, setting up companies that commercialize Canadian-developed technologies, the report states.
The Epoch Times reached out to the University of Alberta for comment on the specific allegations.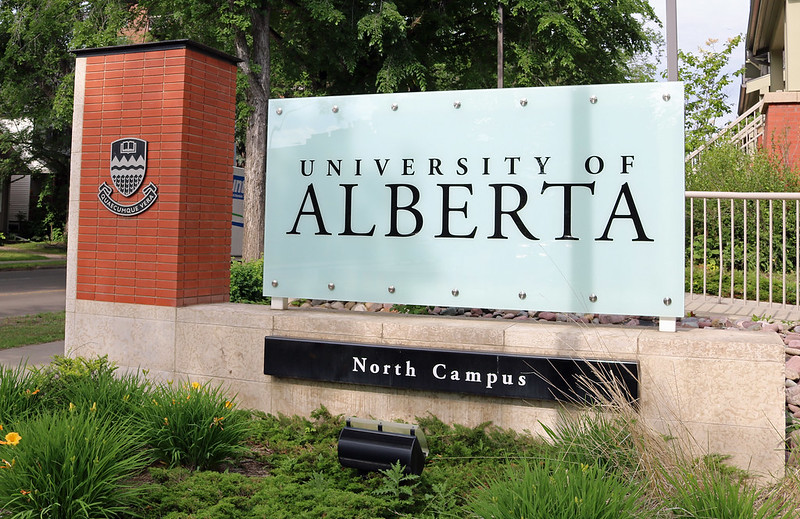 Alberta's Minister of Advanced Education Demetrios Nicolaides told the Globe that he's concerned that the country's intellectual property may be stolen and used by the Chinese military and intelligence services to threaten Canada's core national interests.
"More needs to be done to curb foreign state infiltration in our research and innovation centres, including our postsecondary institutions," he said.
The university's close ties with China dates back to 2005 when it entered an agreement with the Chinese's Ministry of Science and Technology to jointly research energy, nanoscience, nanotechnology, environment, life sciences, and information and communication technologies.
Sixty University of Alberta professors have since received grants for over 90 joint projects with state and national labs in China, while the university's researchers have gained access to at least 50 of those labs.
According to a recent report by the National Security and Intelligence Committee of Parliamentarians, the Chinese communist regime has been using various clandestine means to obtain proprietary research from Canada.
One such tactic is through its "'talent programs' and academic exchanges to exploit Canadian expertise," the report said. Beijing's Thousand Talents Program encourages Chinese scientists in Canada to transfer their research to China so that the regime can "steal hard-won research and proprietary data" created by Canadian companies.
Former CSIS Director Richard Fadden said Parliament should prohibit universities from receiving grants from China and collaborating with their researchers in critical areas such as high level optics and nuclear as the risk is "too great."
"Because no matter how well intentioned a [university professor or team in Canada may be], who receives a Chinese grant, whatever he or she discovers—it's going to go back to China," Fadden said during a testimony before the Commons Committee on Canada-China Relations on May 3.
"If you accept my basic premise that China is indeed an adversary, I don't think we should be making it easy for them to acquire intelligence on areas that are pretty critical to the national security of the West."
The way to enforce it, said Fadden, is for Ottawa to "simply say that no foreign power, as indicated by the Governor in Council, may provide grants or contributions of any sort to a Canadian academic institution for the purposes of working in these very limited number of fields."