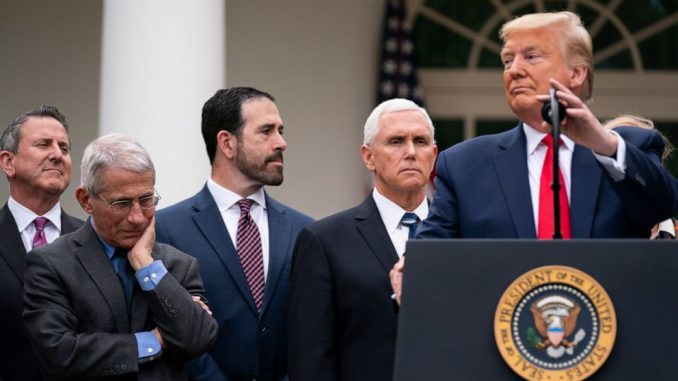 OAN Newsroom
UPDATED 9:05 AM PT – Friday, June 4, 2021
President Trump released a statement regarding the emails of Dr. Anthony Fauci from the beginning of the pandemic. On Thursday, Trump commented by saying, "the correspondence between Dr. Fauci and China speaks too loudly for anyone to ignore."
Trump also expressed his relief for not taking all of Fauci's advice and highlighted the infectious disease expert's changing stance on the effectiveness of masks. When asked about the matter, White House Press Secretary Jen Psaki dodged the question.
"On Dr. Fauci and his emails, he has also spoken to this many many times over the course of the last few days and we'll let him speak for himself," she mentioned. "He's been an undeniable asset in our country's pandemic response, but it's obviously not that advantageous for me to relitigate the substance of emails from 17 months ago."
Psaki went on to explain that following Joe Biden's direction, an internal review process has begun to investigate the origins of COVID-19. She claimed that all government assets were being utilized for this 90-day process and that the Biden administration would be providing more details once it has concluded.
My rather extensive thoughts on Clown Doctor Anthony Fauci. Trump was right as usual. https://t.co/r3OwGT80UO

— Donald Trump Jr. (@DonaldJTrumpJr) June 4, 2021
President Trump went on to suggest that China should pay the world trillions of dollars in payment for the "death and destruction" that has resulted from COVID-19.