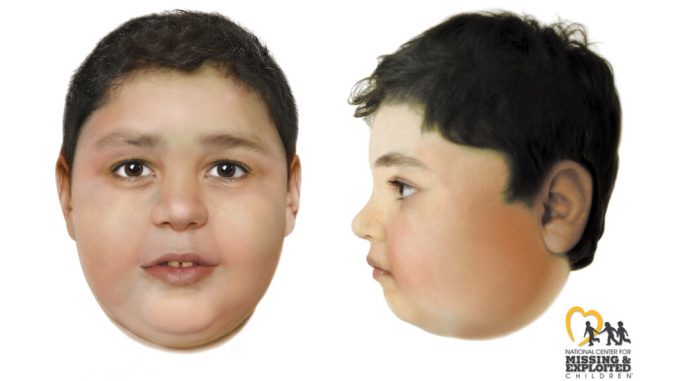 OAN Newsroom
UPDATED 9:56 AM PT – Friday, June 4, 2021
Law enforcement in Las Vegas are asking the public for assistance in identifying a young boy who was found dead last week by hikers off a trail near the main highway between Las Vegas and Pahrump.
During a press briefing on Thursday, the Las Vegas Metropolitan Police Department released new sketches of the boy while sharing his estimated height, age and weight. Additionally, authorities are offering up to $10,000 for any tips on the child's identity.
Lt. Ray Spencer said the National Center for Missing and Exploited Children has stepped in to help with the investigation.
"This is an updated, digitally-enhanced photograph that captures the gap in the child's teeth," Spenser explained while showing the image. "We feel it captures his weight because, again, he is 4 feet 11, 123 pounds. We believe the age is going to be eight to 10 years of age."
Can you help give #LittleZion his name back?

NCMEC forensic artists created the most recent and enhanced image that reflects what the young boy, 'Litte Zion' found dead in Mountain Springs, Nevada may have looked like. #HelpIDMe https://t.co/POjeO0tUYq via @fox5vegas

— NCMEC (@MissingKids) June 4, 2021
Details regarding the young boy's injuries have yet to be released and the Clark County Coroner's Office is working to find the cause and manner of death.
Investigators said they have already received hundreds of tips and will stop at nothing to bring the child justice. Authorities are asking those with any information to please contact 1-800-call-FBI.