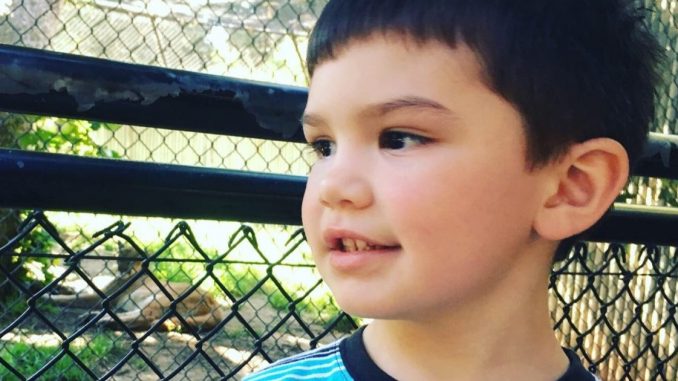 OAN Newsroom
UPDATED 12:31 PM PT – Friday, May 28, 2021
Law enforcement in California have increased their efforts to find the suspect who shot and killed a young boy during a road rage incident. During a press briefing on Thursday, Orange County Supervisor Don Wagner said a reward fund has grown to more than $300,000 with authorities urging the public t0 come forward with any information.
Last Friday, 6-year-old Aiden Leos was shot and killed while sitting in a booster seat in the back of his mother's car as she was driving on the 55 Freeway in Orange County.
Your Assistance Is Needed!
If you or anyone you know has information regarding the identity of the suspect and/or vehicle, we urge you to contact the @chp_santa_ana area office at (714)567-6000 or email santaanachptipline@chp.ca.gov with information. #justice #help pic.twitter.com/0AtfkSzQb1

— CHPRiverside (@ChpRiverside) May 28, 2021
"This community has come out in great numbers and in great strength to see that justice gets done for Aiden Leos," Wagner stated. "If you saw something, if you've got a dashcam or any sort of a security camera that might have seen something, come forward."
According to California Highway Patrol, a female suspect and a male passenger were in what is being described as a white Volkswagen Golf SportWagen.
Since Leos' death, community members have gathered around his family and started a GoFundMe page to help cover funeral costs. The victim's sister, Alexis Cloonan, expressed the family's gratitude for all of the support they have received.
"We're so, so grateful for that and the outpouring of love and support," she expressed. "Please, if you saw anything, anything at all…please come forward. My brother deserves justice."
Prosecutors have expressed their absolute determination to catch the shooter. Orange County District Attorney Todd Spitzer declared this responsibility for justice and has demanded for the suspect to come forward.
"It's time to understand that the longer this goes on, the less sympathetic I will be to understanding why you did what you did," Spitzer announced. "The longer this goes on, you will understand this. We will catch you."
More information can be found at Aiden-Reward.com and law enforcement is asking anyone with information to contact CHP's Santa Ana office.