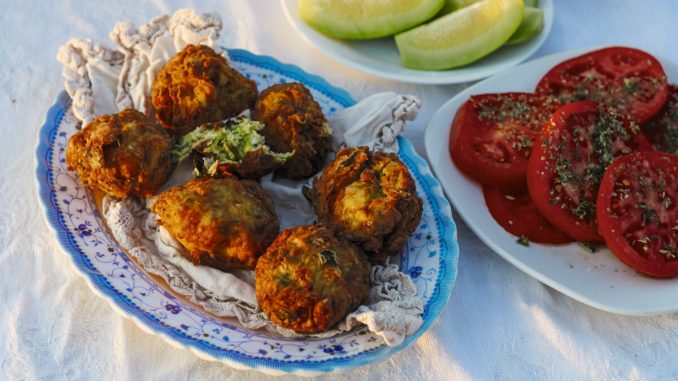 In the summer months in our restaurant, we used to grate about 24 pounds of zucchini every evening for these. It was incredible how many of them would be ordered. We used just feta in the original recipe but the addition of some hard cheese only makes them better. They are a perfect snack after a long day on the beach.
Serves 4 to 6 as a sharing plate
4 large zucchini
1 large red onion, diced
1 tablespoon olive oil
1 large handful of fresh mint leaves, chopped
1 handful of fresh dill, chopped
3 1/2 ounces feta, crumbled
3 1/2 ounces strong hard cheese, such as Manchego, Pecorino, or Parmesan, coarsely grated
4 tablespoons all-purpose flour (possibly a bit more), plus extra for dusting
2 organic eggs
1 teaspoon dried oregano
Generous 3/4 cup vegetable oil, for frying
Sea salt and freshly ground black pepper
Grate the zucchini using the coarse side of a box grater, then salt them and let them drain for 10 minutes.
Fry the red onion gently in the olive oil until translucent. Squeeze the zucchini to get rid of excess water and place in a bowl with the onion. Add the mint, dill, feta, and hard cheese. Add the flour and eggs and mix everything together. Season with oregano, salt, and pepper. The mixture will be quite loose but manageable enough to create the fritters.
Heat the oil until hot but not smoking. Check by dropping in a bit of the mixture—it should bubble instantly. Take a large tablespoon of the mixture, roll in the flour, and fry in the hot oil until golden. Repeat until all the mixture is used up.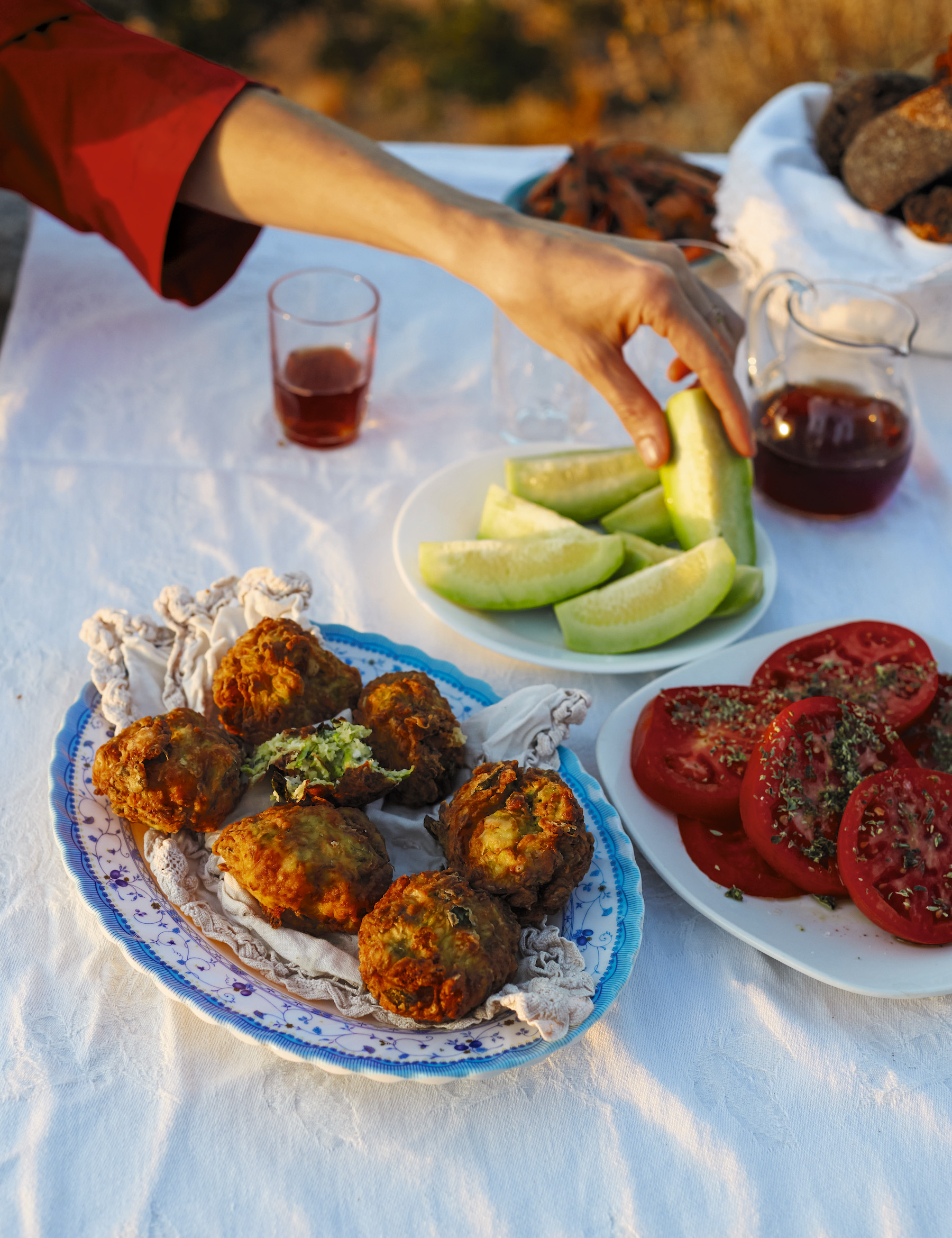 Recipe reprinted with permission from "Aegean: Recipes from the Mountains to the Sea" by Marianna Leivaditaki. Published by Interlink Books.