An informal coalition of prominent lay Christians from six continents have launched a global campaign calling on the faithful to pray for the persecuted prisoners of conscience in China from May 23 to May 30.
Specifically, the global prayer effort will focus on the millions of Christians, Uyghur Muslims, Tibetan Buddhists, Falun Gong prisoners of conscience, Hong Kong activists, "human rights defenders, lawyers, citizen journalists, bloggers, civil society activists and dissidents of all kinds" that are brutally persecuted the Chinese Communist Party (CCP) for their beliefs.
"As Christians, we feel a particular responsibility to pray and we believe that prayer has the power to convert and the power to change the situation," said campaign spokesperson Andrew Bennett, Canada's former ambassador for religious freedom, to The Epoch Times.
The campaign, Global Prayer for China, was initiated in response to a call for prayer for the "Church and peoples of China" by Burma's Cardinal Charles Bo, president of the Federation of Catholic Asian Bishops Conferences, on March 14.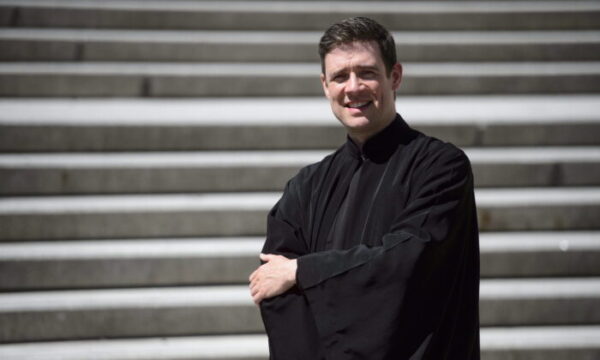 Besides Bennett, members of the coalition include U.S. Rep. Chris Smith (R-N.J.), UK's Lord David Alton, Australian MP Kevin Andrews, Hudson Institute Senior Fellow Nina Shea, law professor Jane Adolphe from Ave Maria School of Law, Benedict Rogers, East Asia team leader at Christian Solidarity Worldwide, Irish entrepreneur Declan Ganley, and Canadian MP Garnett Genuis, among others.
Genuis, who is also co-chair of Inter-Parliamentary Alliance on China, highlighted the plight of Christianity in the communist nation.
"Christians in China face escalating pressure, control, and violence. Along with other faith communities, Chinese Christians are being told that they have to put deference to the Communist Party ahead of their faith. If they don't, they face severe consequences," the Conservative MP wrote in a post on Facebook.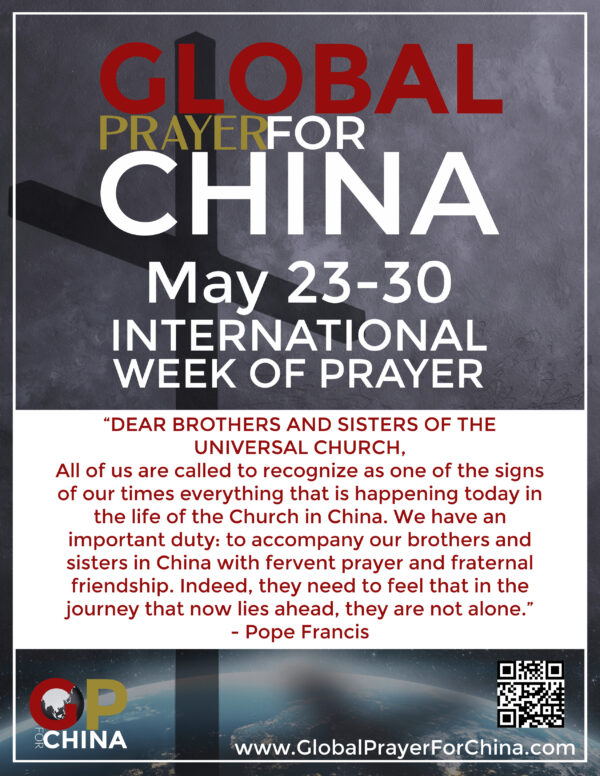 On May 1, China's new religious regulation, Measures on the Management of Religious Professionals, came into effect, requiring those who hold any formal role in a religious group to pledge allegiance to the CCP and double down on the sinicization of religion.
Then on May 8, the two state-sanctioned Protestant organizations in Beijing—the Beijing Municipal Three-Self Patriotic Movement Committee and the China Christian Council—held a forum to celebrate the CCP's 100th anniversary, according to a report on the organizations' combined official website.
Pastors and church staff are required to study the CCP's history, guide believers to follow the Party, and follow the "sinicization of Christianity," said Cai Kui, the chair of the two organizations.
Shea noted how the new rules in the selection of bishops in China makes no mention of any papal role in the process, despite what was agreed in the 2018 Sino-Vatican agreement.
"Not even a papal right to approve or veto episcopal appointments in China, which was supposed to be the single substantive concession to the Vatican in the agreement. It's as if the deal never happened," she wrote in a February article.
In another article reported in the National Review, Shea said the CCP is systematically crushing underground churches and arresting their leadership, putting them on trial, or making them disappear into secret detention centers. Some were even tortured, forced to quit their ministries, or subject to brainwashing sessions.
Meanwhile, paintings of the Virgin Mary and Jesus were forcibly removed in some churches and replaced by portraits of Chinese leader Xi Jinping and Communist ruler Mao Zedong, according to a November 2019 report by Bitter Winter, a religious liberty and human rights magazine. In 2020, the magazine reported that the CCP removed more than 900 crosses from state-run churches in the first half of the year in Anhui Province alone.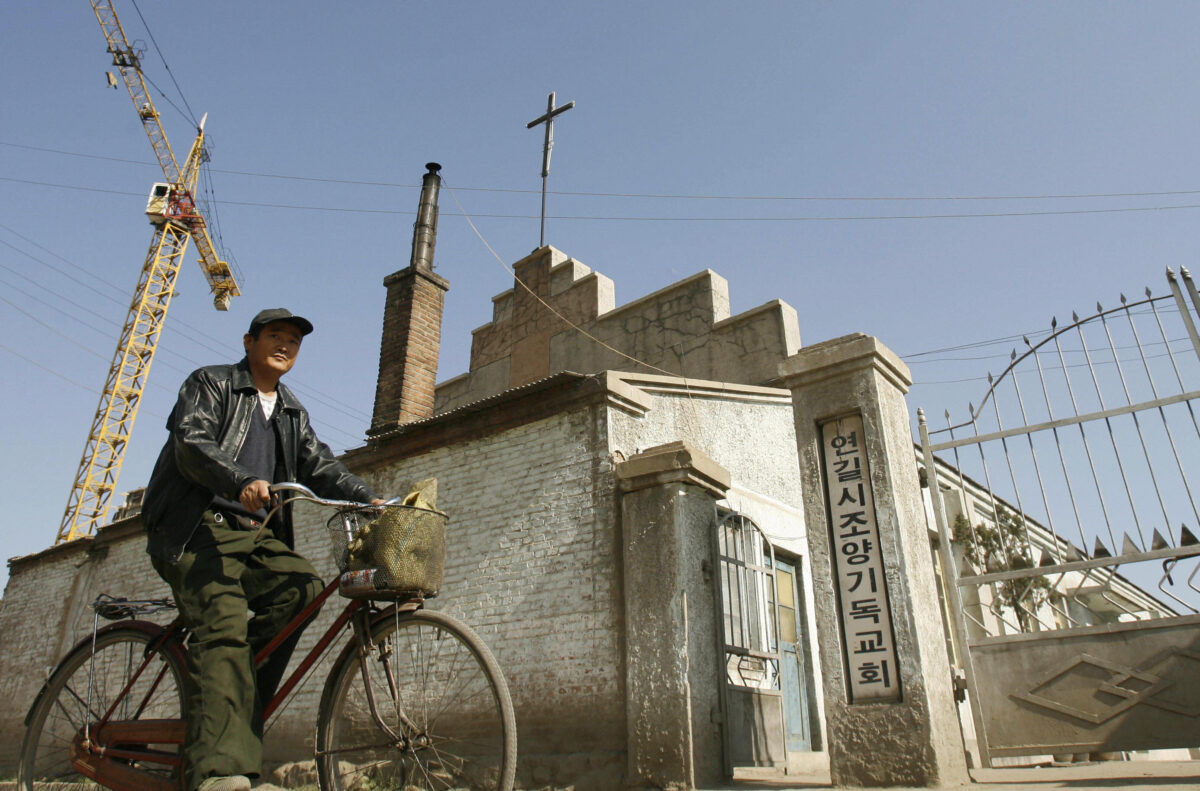 The sinicization goes even deeper as the CCP is "currently retranslating and reinterpreting the Bible," the coalition reported. "It is expected to do so in ways that serve party goals, such as occurred in the retelling of John's Gospel in a 2020 state textbook, which depicted the adulterous woman being stoned to death by Jesus."
"Young people under 18 years of age are banned from all Catholic and Protestant churches, receiving the sacraments, and Bible studies," the coalition added.
It's also difficult to purchase the Bible in China after it was pulled from Chinese online shopping platforms in March 2018. The physical versions are only available for sale in the state-approved Three-Self churches, along with books promoting Xi's ideology. It is also censored from the Chinese internet, and Bible apps were taken down from the Chinese App Store.
Bennett believes that the power of faith can eventually turn things around.
"It might not be this year, it might not be in five years, it might not be in 10 years, or 25 years. But we trust in God and we place our hope in Him that things can change. And so prayer we believe as Christians, to be a very powerful weapon against persecution, and then you can inviolate the dignity of the human person." 
Bennett also stressed the importance of having others join in the prayer initiative.
"We hope many individuals and parishes will take part in some way, through the Prayers of the Faithful during Mass and in personal, private prayer," he said in a statement on May 7. "Our new website is designed to assist and facilitate this, and we hope that individuals and parishes will use the resources available through the website, spread the word to others, and mobilize the Church worldwide to pray for China." 
With reporting from Dorothy Li.