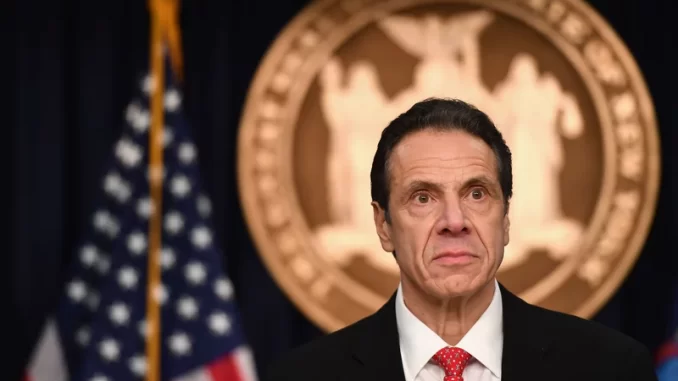 OAN Newsroom
UPDATED 12:35 PM PT – Thursday September 29, 2022
Former New York Governor Andrew Cuomo has released an eight-minute video where he addressed the state of the nation and his plans for the future.
In the video recently posted online, Cuomo announced he's starting a political action committee to "elect the right people to office."
The 64-year-old said he doesn't believe that the federal government has the courage or capacity to make real progress. Cuomo even went as far as to criticize Biden and the Democrats.
"President Biden gave a speech a couple of weeks ago saying he was determined to pass an assault weapons ban," Cuomo stated. "But the Senate just passed the gun Bill. And it had no ban. And it had no capacity limits. The Democrats wouldn't even put the bill banning assault rifles on the floor with Democrats united in support to show the Republicans are stopping passage."
The Democrat also said Democracy is in peril and he's here to help. The disgraced former governor announced that he has learned a lot. However, Cuomo made no mention of the sexual harassment scandal which prompted him to resign.