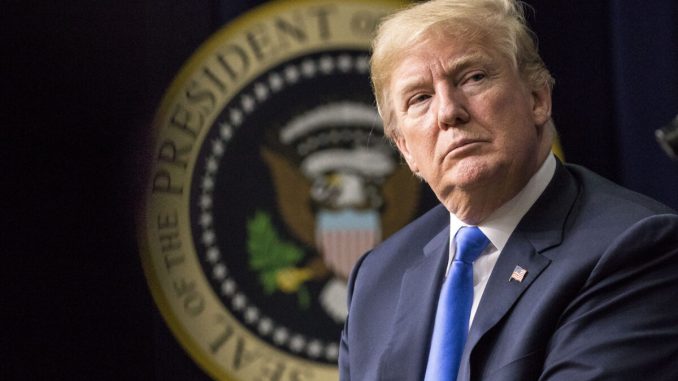 Former President Donald Trump said in court filings that he has "absolute immunity" against a lawsuit filed by Rep. Eric Swalwell (D-Calif.), who alleged Trump bore responsibility in the Jan. 6 Capitol breach.
Trump, via his lawyers in a filing (pdf), called on a federal judge to dismiss Swalwell's lawsuit against him and argued statements that he made while he was president were beyond the reach of the court.
"The claims against former President Trump directly contravene the absolute immunity conveyed on the President by the Constitution as a key principle of separation of powers," his lawyer, Jesse Binnall, wrote in the filings.
Swalwell in March filed a suit accusing Trump, Donald Trump Jr., Rudy Giuliani, and Rep. Mo Brooks (R-Ala.) of inciting protesters on Jan. 6. The Democratic lawmaker also alleged that they conspired to prevent Congress from certifying President Joe Biden as president.
But Swalwell, according to Trump's lawyers, "has failed to plausibly plead any viable or plausible conspiracy theory against Defendants" and has continued "to repeat his steady diatribe of the same baseless and misleading allegations rejected by the Senate" during the second impeachment effort against Trump earlier this year.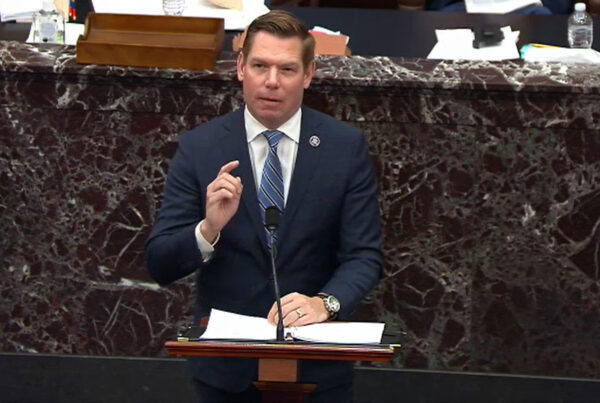 "Swalwell comes to this court directly attacking First Amendment doctrines which lie at the heart of the uniquely American traditions of free speech, free assembly, and freedom to petition the government without fear of reprisal," Binnall wrote. "His allegations stem from political statements (often taken out of context) made by Defendants on social media, to the press, and at a political rally."
"In bringing this suit," the attorney continued, "the Congressman asks this Court to wade into turbulent political waters to decide what controversial speech should be favored," which should be "firmly" rejected by the court.
The legal brief also said the suit against Donald Trump Jr. should also be dismissed.
The Epoch Times has contacted Swalwell's office for comment.
"The horrific events of January 6 were a direct and foreseeable consequence of the Defendants' unlawful actions," Swalwell's March complaint against Trump stated. "As such, the Defendants are responsible for the injury and destruction that followed."
The suit, meanwhile, accused Trump, Brooks, Trump Jr., and Giuliani of making "false and incendiary allegations of fraud and theft" and appeared to cite news reports that used anonymous sources.
"Those with knowledge claimed that during this moment of national horror, Trump was 'delighted' and was 'confused about why other people on his team weren't as excited as he was.' Others described Trump as 'borderline enthusiastic' about the unfolding violence," according to his suit, which did not provide named sources for the claim.