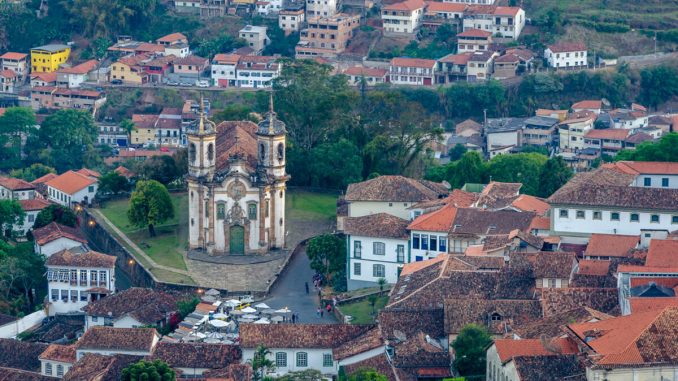 The former gold-mining town of Brazil's Ouro Preto is rich in Portuguese architectural treasures. The remote and rugged hillside town was built in the late 17th century, after gold was discovered in the region in 1693. At the height of the region's gold rush, 60 percent of the world's gold came from Ouro Preto, but by the 19th century the gold had been exhausted.
One aspect of Ouro Preto's rich heritage that still remains is its remarkable colonial buildings. The town is now a city and is itself on the UNESCO World Heritage list. And in 2010, the Portuguese government compiled a list of the Seven Wonders of Portuguese Origin in the World. The list of significant landmarks, limited to the Portuguese Empire (1415–1999), includes one of Ouro Preto's churches: St. Francis of Assisi.
Famous Brazilian architect and sculptor Antonio Francisco Lisboa, commonly known as Aleijadinho, designed the building and carved the decorative art inside the Baroque church.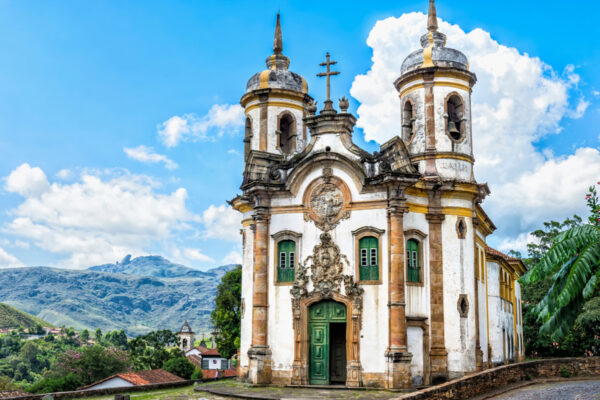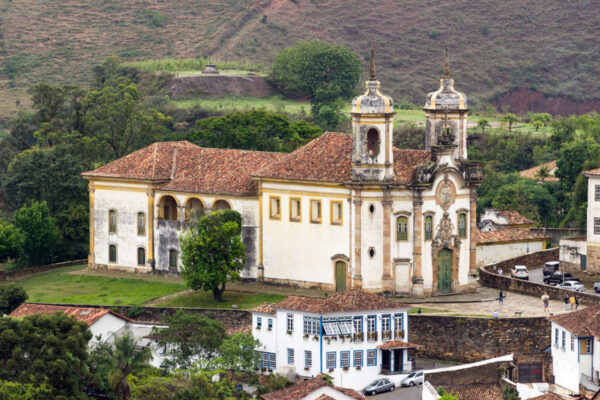 According to UNESCO, Aleijadinho and the Baroque-Rococo painter Mestre Ataíde (formerly known as Manuel da Costa Athaíde), who created the church's painted ceiling, were some of the first artists in Brazil to develop a genuine national style of art. This style developed partly out of necessity because of the shortage of labor and materials due to the town's remote location.   
The church consists of two circular bell towers and one entrance, above which are sculptural reliefs carved in soapstone. Inside, Aleijadinho's ornate wood carvings and Ataíde's painting "Glorification of Our Lady Among Musician Angels" in which his depictions reflect locals, evoke a most serene and sacred atmosphere.