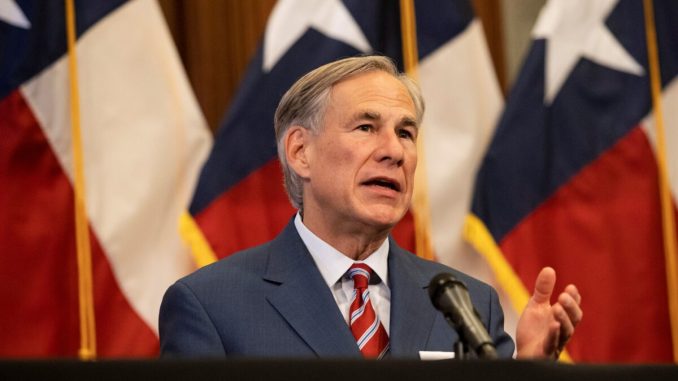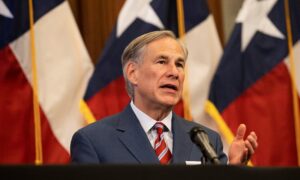 Texas Gov. Greg Abbott on Sunday noted that his state kept seeing improved COVID-19 metrics after he lifted most capacity restrictions and the statewide mask mandate in March, despite harsh criticism from Democrats.
"The numbers just continue to improve," Abbott, a Republican, said during an appearance on Fox News' "Sunday Morning Futures."
President Joe Biden was among the Democrats to lambaste Abbott for lifting restrictions, accusing the governor of "Neanderthal thinking." But statistics indicate there was no ill-effect from the rescinding of rules, with Texas actually seeing lower COVID-19 deaths, hospitalizations, and cases.
"In March, we had the entire economy open up 100 percent and no more masks, and of course President Biden and the Democrats railed against it. You heard what President Biden said; other Democrats said that I issued 'a death warrant,'" Abbott said.
Deaths have declined steadily, reaching zero on one recent day. Hospitalizations among those with COVID-19 dropped from 5,508 on March 2, the day Abbott announced he was pulling back on most restrictions, to just over 2,000 on May 22, according to state data. More than 11,000 hospital beds are available across the state, including nearly 1,000 beds in intensive care units. Confirmed cases have decreased from approximately 6,600 on March 2 to 1,500 on May 19.
"We continue to have a decline in deaths after we opened up 100 percent until we reached that mark of a day with zero deaths and hospitalizations continue to go down even more," Abbott said. "Yesterday was the lowest positivity rate that we've had on record during the history of the entire pandemic, and so it shows that the right move was to make sure that we did open up, get things back to normal."
The Biden administration later advised states and local governments to roll back masking orders, particularly for those who are fully vaccinated against the CCP (Chinese Communist Party) virus, which causes COVID-19.
Abbott, in his second term, said the improved metrics are why he recently pushed for all students to return to in-person learning in his state while barring local governments and schools from requiring masks indoors.
That was "to make sure that students would all be back in school," the governor said. "No more masks in school. It's time to get back to normal, both with regard to business openings as well as children back in schools with no more masks."