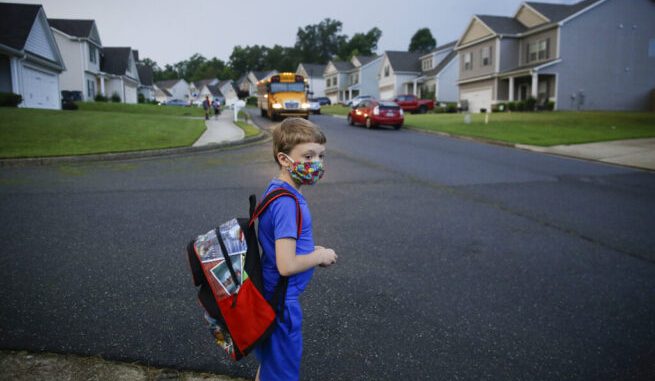 OAN Newsroom
UPDATED 9:21AM PT – Thursday, February 18, 2021
The Biden administration has been sending mixed signals when it comes to its school reopening plans.
On Wednesday, CNN anchor John Berman tried to get a straight answer on the matter from Symone Sanders, a senior adviser to Kamala Harris, to no avail. At one point Berman pointedly called attention to Sanders' evasiveness by stating, 'it's not a trick question, I just want to know what the White House position is."
Then in another interview with MSNBC, Sanders admitted teacher vaccinations are not a requirement for schools to reopen.
"The president and vice president have been clear; they believe that teachers should be prioritized in states to get the vaccine just like frontline workers," she stated. "And they also agree with the CDC guidance that it's not a requirement for schools to reopen."
"We can't do too much but we can do too little." @SymoneSanders46 on Biden's America Rescue Plan #Clubhouse

— Lydia Idem ✨ (@faithmight) February 10, 2021
Her comments came after the CDC said teacher vaccinations are not necessary for a return to in-person learning as long as schools follow necessary COVID-19 safety guidelines.