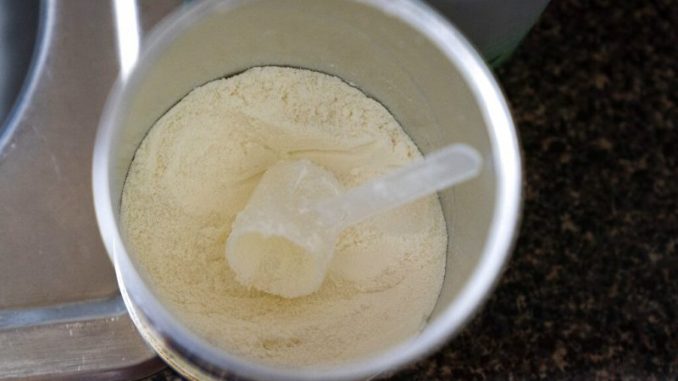 OAN NEWSROOM
UPDATED 11:45 AM PT – Friday, July 22, 2022
The FDA released disturbing statistics on the widespread contamination in the food supply as high levels of toxic lead and arsenic are found in the majority of mainstream baby foods. They released the findings in the Total Diet Study Report this week, which tracks nutrients and contaminants within the US food supply.
"There's not supposed to be lead or arsenic or cadmium in any foods," said nurse Charlotte Brody. "So the fact they make it seem like a victory is very troubling."
The agency discovered out of the 384 baby foods sampled, 51 percent tested positive for arsenic. In the baby food the agency found 65 percent of the samples contained cadmium, 21 percent contained lead and 3 percent contained mercury. Scientists say toxic heavy metals endanger infants neurological development and long-term brain functioning. Babies and children are most vulnerable to neuro toxic effects.
"It's not that food has gotten so much better," she voiced. "It's what the detection limits are."
Seeing new brands of infant formula on store shelves? One of the names to know is Bubs Organic. https://t.co/lrZDobpfx6 pic.twitter.com/Kwo7CzW16E

— U.S. FDA (@US_FDA) July 22, 2022
According to the new FDA report, the highest lead concentrations were in baking powder, cocoa powder, baby food sweet potatoes, baby food teething biscuits and sandwich cookies. The foods with the highest cadmium concentrations were sunflower seeds and spinach.
Infant formula from other countries? Here's what you need to know about FDA's review process for those new #InfantFormula brands from other countries showing up on your store shelves… pic.twitter.com/9KI6bVx7Pn

— U.S. FDA (@US_FDA) July 20, 2022
Of all the food tested, grain based baby cereals contained the most amount of inorganic arsenic and lead.