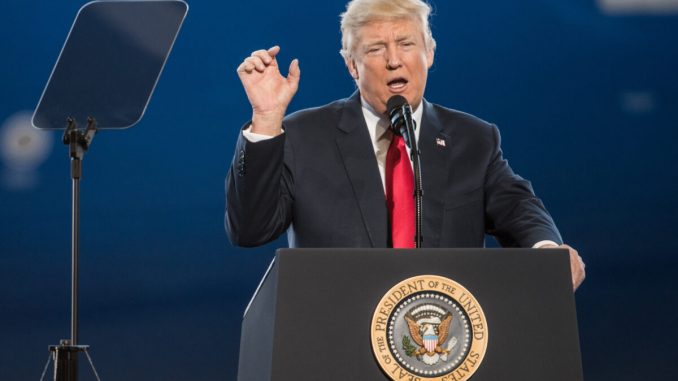 Former President Donald Trump said that his signature Boeing 757 airplane, which had been mothballed during his presidency, is being restored and will take to the skies by the end of the year.
"Many people have asked about the beautiful Boeing 757 that became so iconic during the Trump rallies," the former president wrote on his website. "It was effectively kept in storage in Upstate New York in that I was not allowed to use it during my presidency."
While president, Trump relied on Air Force One to fly to various destinations.
"It is now being fully restored and updated and will be put back into service sometime prior to the end of the year," Trump wrote. "It will soon be brought to a Louisiana service facility for the completion of work, inspection and updating of Rolls-Royce engines, and a brand new paint job. When completed, it will be better than ever, and again used at upcoming rallies!"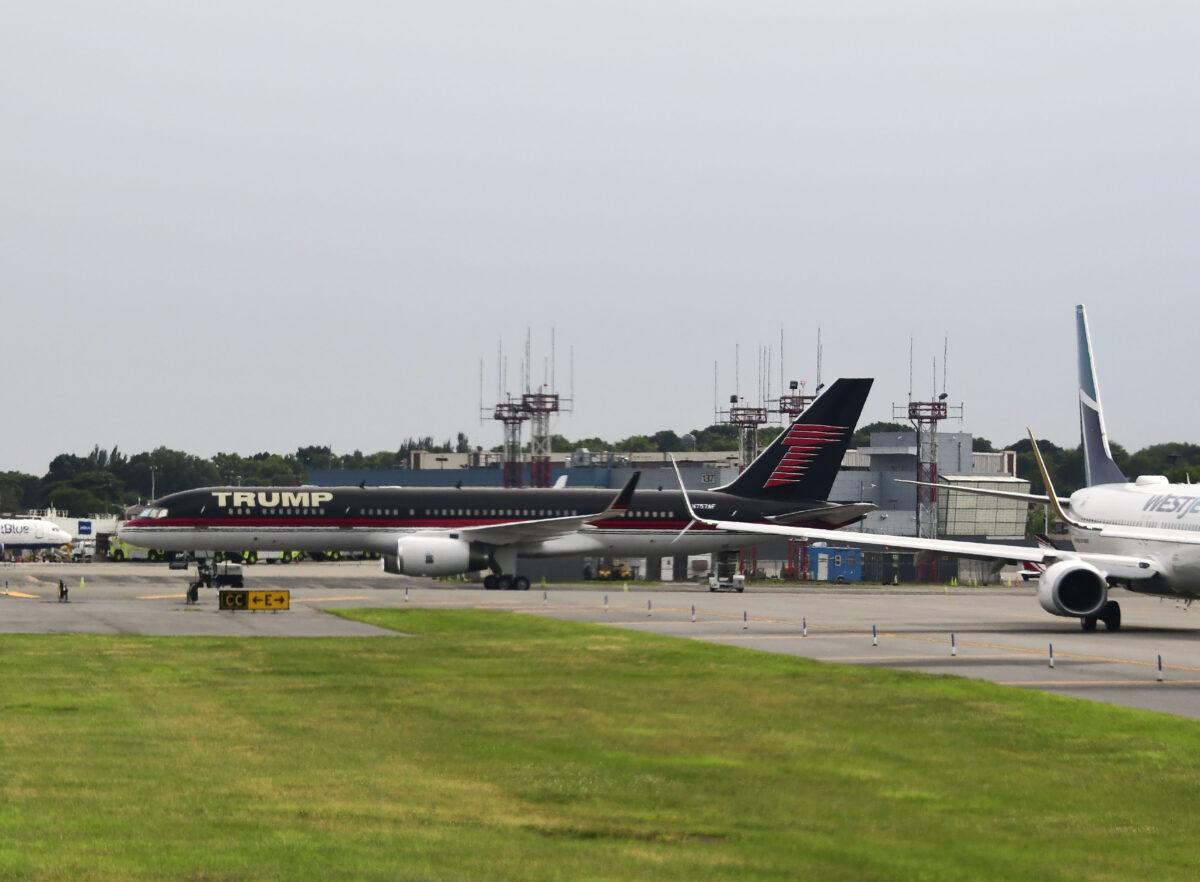 In an interview broadcast Thursday with One America News Network, which featured a model version of the airplane in the background, Trump said he would resume campaign-style rallies in Florida, Georgia, Ohio, and North Carolina.
"We'll be announcing them very soon, over the next week or two. I think we'll probably start in Florida and Ohio and we'll be announcing the rallies very shortly," Trump told the outlet.
Trump is slated to visit North Carolina in June to address the state's GOP convention, with the state's Republican Party chairman confirming the news in a statement last week.
"President Trump won North Carolina in 2016 by promising to put America First, and he won North Carolina in 2020 by keeping that promise. President Trump delivered real results for North Carolina by rebuilding the military, standing strong against China, and unleashing the American Economy," North Carolina GOP chairman Michael Whatley said, according to the North State Journal. "We are honored to welcome President Trump to our convention as the Republican Party launches our campaign to retake Congress and the Senate in the 2022 midterms."
While Trump has teased the possibility of running again in 2024, he has not made any firm commitments.
Asked in an interview in early May with The Daily Wire's Candace Owens about whether he was considering a bid to retake the White House, he replied, "The answer is I'm absolutely enthused. I look forward to doing an announcement at the right time. As you know, it's very early, but I think people are going to be very, very happy when I make a certain announcement."
Trump aides have said repeatedly that the former president plans to be involved in politics and that he has his sights set on helping the Republican Party retake the Senate in 2022.