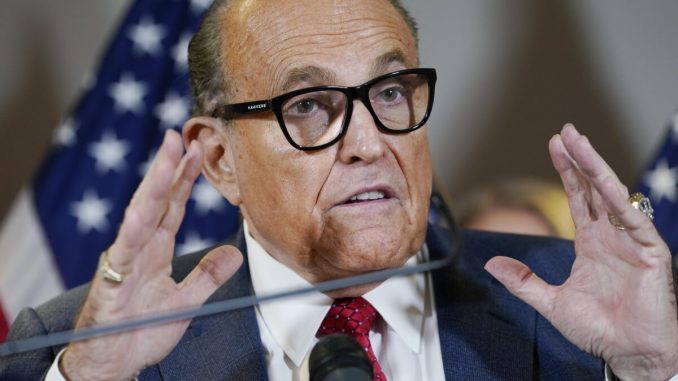 Former New York City Mayor Rudy Giuliani is challenging the basis of a federal raid on his home.
Giuliani said Thursday night that the search warrant executed by FBI agents early Wednesday states that he failed to file with the Department of Justice (DOJ) for representing a Ukrainian national or office.
"I never represented a Ukrainian national or official before the United States government. I've declined it several times. I've had contracts in countries like Ukraine. In the contract is a clause that says I will not engage in lobbying or foreign representation. I don't do it because I felt it would be too compromising," Giuliani, who was former President Donald Trump's personal lawyer, said during an appearance on Fox News's "Tucker Carlson Tonight."
Not registering with the DOJ would violate the Foreign Agent Registration Act.
Giuliani used to represent Lev Parnas, a Ukrainian national who was later charged with campaign finance violations.
FBI agents entered Giuliani's home in New York City and seized multiple devices, including laptop computers.
The FBI and Department of Justice have not returned a request for comment. Officials typically do not comment on ongoing investigations.
Giuliani said he has offered to give materials to the government for two years but has been rebuffed.
According to Giuliani's attorney, Bob Costello, the former mayor informed federal investigators previously that he would sit down with them and demonstrate that his "conduct was lawful."
Giuliani added that the agents were "very professional and very gentlemanly" but criticized them for not taking hard drives he said were from a laptop that used to belong to President Joe Biden's son Hunter Biden.
"At the end of the search, when they had taken about, I would say, seven or eight electronic items of mine … they weren't taking the three hard drives, which of course, are electronic devices. They just mimic the computer. I said, 'Well, don't you want these?' And they said, 'What are they? I said, 'Those are Hunter Biden's hard drives. And they said 'no, no, no,'" Giuliani said.
"I said, 'Are you sure you don't want them? I mean the warrant required them to take it,'" he added, describing the agents as failing in their jobs by relying on his word about the drives and for not taking them.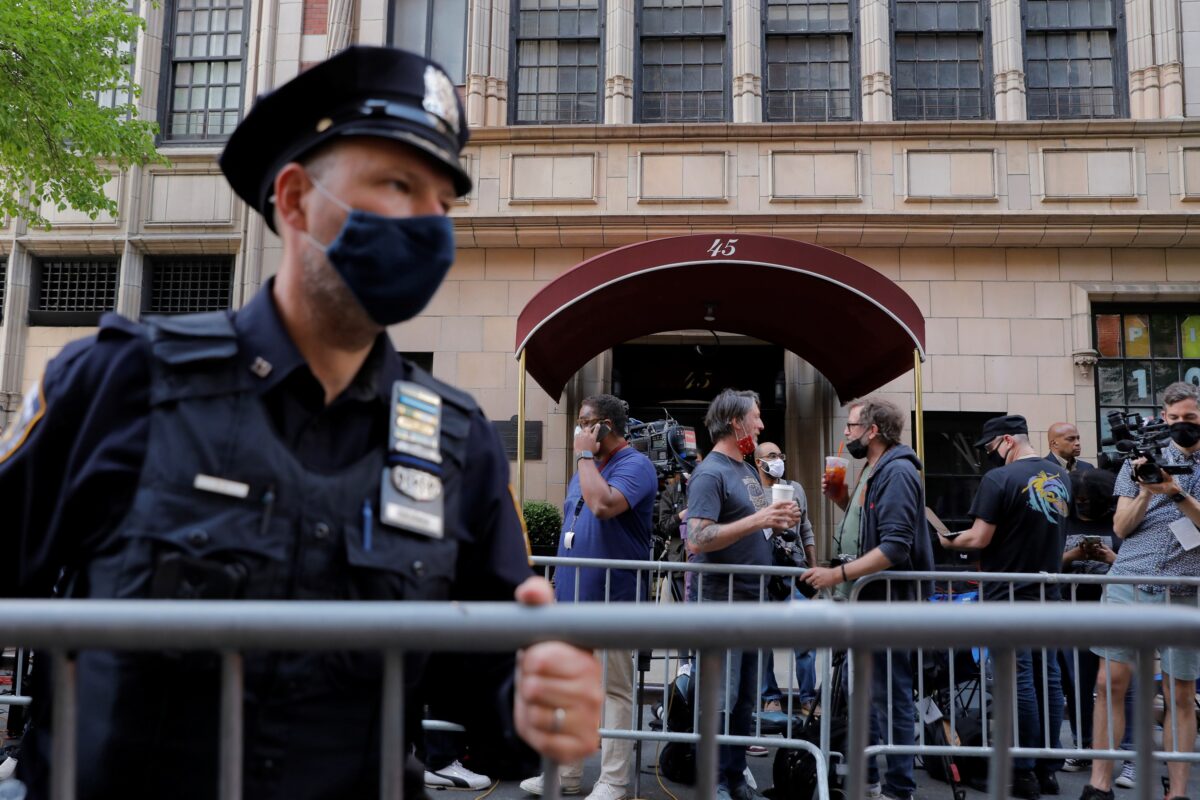 The evidence that was taken by agents "is exculpatory" and will prove Trump and Giuliani "are innocent," according to the attorney, who accused the Biden administration of making up an allegation against him while ignoring violations of the Foreign Agent Registration Act by the president's son.
Hunter Biden is under investigation by federal authorities. It's not clear what he's been accused of, though he has said the probe deals with tax issues.
President Biden said earlier Thursday that he did not know of the raid on Giuliani's home until after it happened.
"I learned about that last night when the rest of the world learned about it. My word. I had no idea this was underway," he said.
Giuliani is the latest figure in Trump's orbit to be probed by the DOJ. Authorities made convictions on former campaign chairman Paul Manafort and former adviser Roger Stone, but saw a case against former national security adviser Michael Flynn crumble after a review was conducted.
Trump condemned the raid in an interview with Fox Business, calling it "so unfair and such a double—it's like a double standard like I don't think anybody's ever seen before."
Jack Phillips and Tom Ozimek contributed to this report.