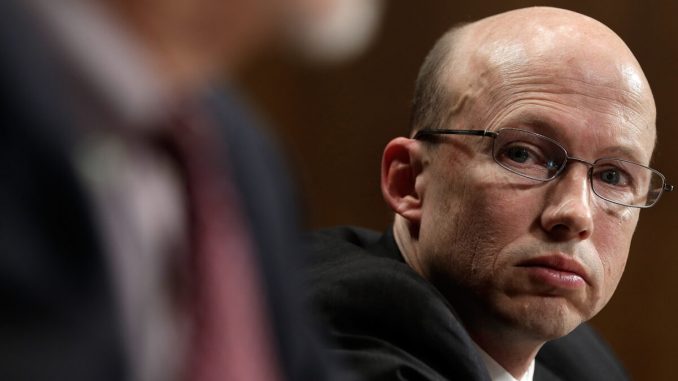 The Department of Justice is reviewing the need for a new law to address domestic terrorism, a top official said Thursday.
"That is something that we are thinking about as we are looking at all of our tools to see if we might have a threat environment, are we doing everything we can to counter the threat. One of the things we are looking at is what we need to do with authorities," Brad Wiegmann, deputy assistant attorney general at the department's National Security Division, testified to Congress.
Officials have been "pretty successful" in using existing laws to charge alleged criminals with hate crimes and other charges.
"The question we're really wrestling with is, are there gaps? Is there some type of conduct that we can envision that we cannot cover or would be a benefit, otherwise benefit in having something else other than what we're having now," Wiegmann added. "We have not reached any conclusions on that, it's something that we're thinking about and if we do come up with something obviously we will work with the committee and others in Congress to work towards that, but we haven't identified anything yet that would be a need for legislation, but it is something that we're actively considering."
Support has been growing in Congress in the wake of the Jan. 6 breach of the U.S. Capitol for the Domestic Terrorism Prevention Act of 2021, introduced by Rep. Brad Schneider (D-Ill.). The number of cosponsors is up to 201, nearly half of the lower chamber, including three Republicans.
The bill would expand powers inside the Departments of Homeland Security and Justice, as well as in the FBI, to monitor, analyze, investigate, and prosecute domestic terrorism.
"America must be vigilant to combat those radicalized to violence, and the Domestic Terrorism Prevention Act gives our government the tools to identify, monitor and thwart their illegal activities. Combatting the threat of domestic terrorism and white supremacy is not a Democratic or Republican issue, not left versus right or urban versus rural. Domestic Terrorism is an American issue, a serious threat that we can and must address together," Schneider said in a statement introducing the bill.
Democrats have painted the events of Jan. 6 as domestic terrorism and said the Capitol incident highlighted the growing threat of homegrown extremists.
"This is a cancer on our country," Rep. Matt Cartwright (D-Pa.), one of the bills co-sponsors, said during Thursday's hearing.
"Right-wing extremist attacks and plots have greatly outnumbered those from all other groups combined and caused more deaths as well," he added, citing data compiled by the Center for Strategic and International Studies, which bills itself as nonpartisan.
Part of the primary threat inside the United States stems from domestic violent extremists, the Department of Homeland Security said last year. The U.S. intelligence community assessed that domestic violent extremists pose a "heightened threat" in 2021.
President Joe Biden touched on the theme in his address to a joint session of Congress this week, telling listeners that "white supremacy is terrorism" and that the intelligence assessment would not be ignored.
Republicans on Thursday noted that the far-left Antifa and other extremist groups are also behind violent acts and urged officials to pursue them as well.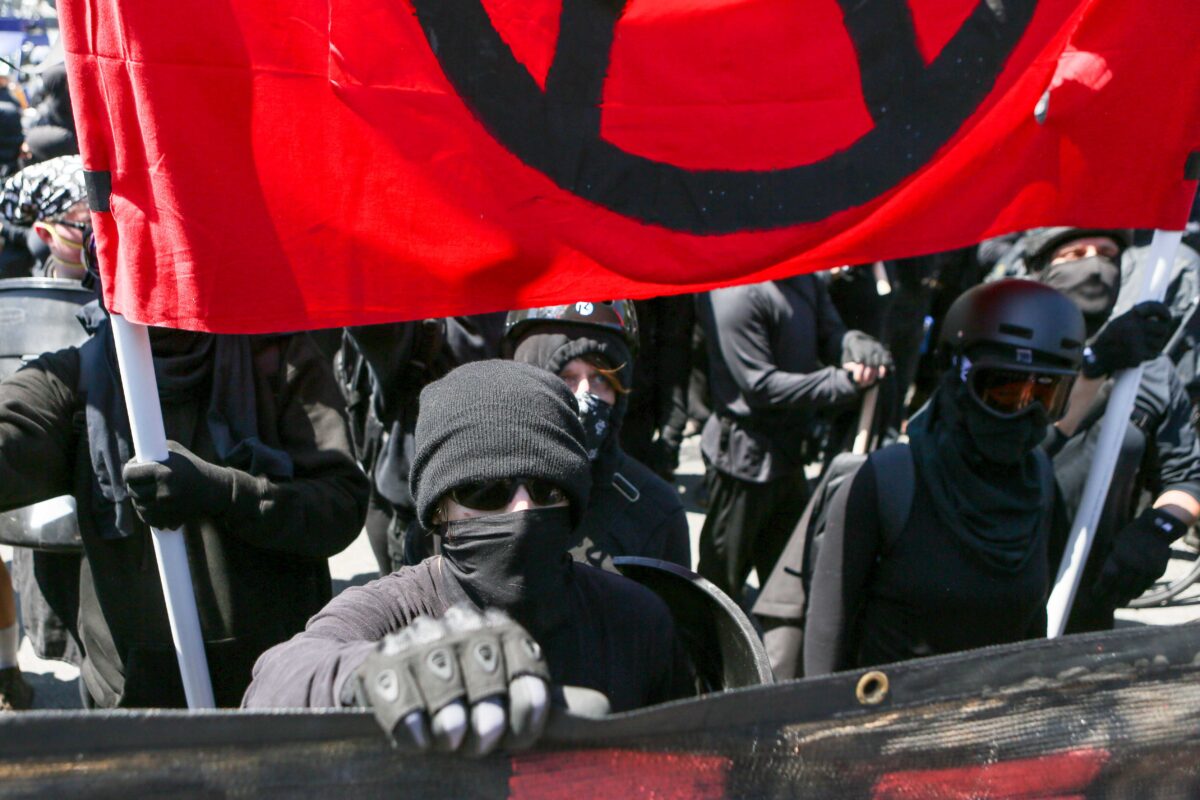 "All forms of domestic terrorism must be defeated, including violent extremism from the political left," said Rep. Robert Aderholt (R-Ala.) said.
During the hearing, Aderholt pressed an FBI official on the designation of the 2017 mass shooting of a GOP congressional baseball team as suicide by cop, despite pieces of evidence that pointed to the shooter engaging in domestic terrorism.
The legislation expanding federal powers to combat and respond to domestic terrorism also has detractors.
Both the bill and one like it, a Senate bill from Senate Judiciary Chairman Dick Durbin (D-Ill.), "suffer from the same underlying flaw: the assumption that membership in a particular group–be it racial, religious, or political–has predictive value vis a vis an intent to commit a violent act," Patrick Eddington, senior fellow in homeland security and civil liberties at the Cato Institute and former adviser to ex-Rep. Rush Holt (D-N.J.), wrote in a recent blog post.
"The same fear‐​driven impulse that gave us the PATRIOT Act is at work with the push to pass the Durbin bill," he added.
Congress passed the PATRIOT Act shortly after the Sept. 11, 2001, terror attacks. It greatly federal authorities' ability to surveil suspected terrorists and increased penalties for terrorism offenses.
Mara Rudman, executive vice president for Policy at the Center for American Progress, added in a recent statement that a new domestic terrorism statute "will not solve the problem of domestic extremism and is likely to lead to unintended harms."
"It is time for the government to use the tools it already has more effectively to stop white supremacist violence. This includes fully implementing existing criminal laws; making greater use of financial tools and other authorities; and increasing the priority for hate crimes, including white supremacist violence, in existing law enforcement and national security priority frameworks," she said.