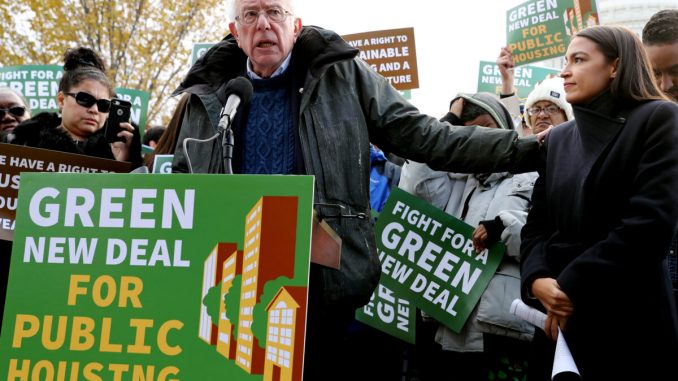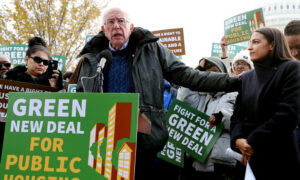 Department of Housing and Urban Development (HUD) Secretary Marcia Fudge plans to spent $5 billion under President Joe Biden's American Rescue Plan (ARP) to fund 70,000 housing vouchers for homeless people between now and 2030.
"While most of us spent more time in our homes than we ever have, more than half a million Americans had to spend the last year either in crowded shelters or sleeping outside," Fudge said in announcing the program.
"With HUD's swift allocation of this $5 billion in American Rescue Plan funding, we are providing communities the resources to give homes to the people who have had to endure the COVID-19 pandemic without one," Fudge said.
"The United States was facing a severe homelessness crisis even before the COVID-19 pandemic and the resulting economic crisis. On a single night in January 2020, more than 580,000 people experienced homelessness in the United States, a 2.2 percent increase from 2019," HUD said in a fact sheet.
"The American Rescue Plan provides robust funding to confront this crisis head on. Today, U.S. Department of Housing and Urban Development Secretary Marcia L. Fudge announced the allocation of $5 billion in American Rescue Plan funds for 70,000 Emergency Housing Vouchers (EHVs)," the fact sheet said.
The funds are "for individuals and families who are experiencing homelessness, at risk of homelessness, and fleeing or attempting to flee domestic violence or human trafficking. HUD estimates that these EHVs, paired with resources provided through the Emergency Solutions Grants and HOME Tenant-Based Rental Assistance from the CARES Act, will house 130,000 total families."
Fudge announced the program Monday during a Zoom conference call with Rep. David Price (D-N.C.), Sen. Patty Murray (D-Wash.) and two Democratic mayors, Eric Johnson of Dallas and Libby Schaaf of Oakland.
Price is chairman of the House Transportation, Housing, and Urban Development Appropriations Subcommittee, while Murray is a member of the related Senate panel.
Fudge released in April a 15-page listing of communities that will receive funds from the $5 billion in ARP funds and how much each will get.
Los Angeles will receive nearly $100 million under the program, while San Francisco is slated for $18.7 million. Depending on how they are counted, as many as 60,000 of the nation's homeless individuals live in those two California cities.
Chicago will get $71.2 million under the program, New York City nearly $270 million, and Philadelphia $42 million.
The HUD EHVs provide federal funds paid directly to local landlords via public housing authorities, with the holder of the voucher paying the monthly difference between the official rent and the subsidy amount.
It was unclear, however, how long each of the EHVs issued under the program will provide housing assistance for recipients, or how much of the $5 billion will be consumed by the federal government's administrative bureaucracy at HUD.
A HUD spokesman referred The Epoch Times to the fact sheet for clarification on those two questions, but the document did not address them.
The HUD announcement is the latest in President Joe Biden's spending programs aimed at the nation's public housing communities, but the use of EHVs marks the $5 billion initiative for taking a different approach.
Biden's American Jobs Plan (AJP) directs $40 billion to rebuilding the country's public housing infrastructure.
"Years of disinvestment have left our public housing in disrepair. President Biden is calling on Congress to invest $40 billion to improve the infrastructure of the public housing system in America," the Biden White House said in a March 31 fact sheet on the AJP.
"This funding will address critical life-safety concerns, mitigate imminent hazards to residents, and undertake energy efficiency measures which will significantly reduce ongoing operating expenses."
But Biden's $40 billion could be just the opening salvo in a costly series of federal efforts to rebuild and revitalize the nation's 1.1 million public housing units managed by more than 3,000 public housing authorities, according to the Manhattan Institute's Michael Hendrix.
"This is roughly 14 times the federal government's current capital spending on public housing agencies, and it's likely just the beginning," Hendrix wrote in a May 10 analysis published by Governing Magazine.
"Senate Majority Leader Chuck Schumer [D-N.Y.] is now demanding at least $80 billion in federal public housing funds. But why stop there: Sen. Bernie Sanders [I-Vt.] and Rep. Alexandria Ocasio-Cortez [D-N.Y.] have joined other progressive activists calling for a Green New Deal for Public Housing costing as much as $172 billion—or $230,000 per unit—to retrofit public housing for energy efficiency and greenlight new projects," Hendrix wrote.
But unlike the EVHs that indirectly provide funds to individuals the bulk of the new spending will go to preserve a public housing system that Hendrix contends is "perpetually in disrepair, shoddily managed and actively harmful to the well-being of tenants while doing little to integrate residents into their economy or community.
"These are not failures of funding alone, but inescapable flaws of public housing itself, which robs Americans of safe and equitable choice for shelter. Instead of, say, spending nearly a quarter of a million dollars per unit on green schemes for public housing, why not fully fund America's housing vouchers?"
Congressional correspondent Mark Tapscott may be contacted at mark.tapscott@epochtimes.nyc