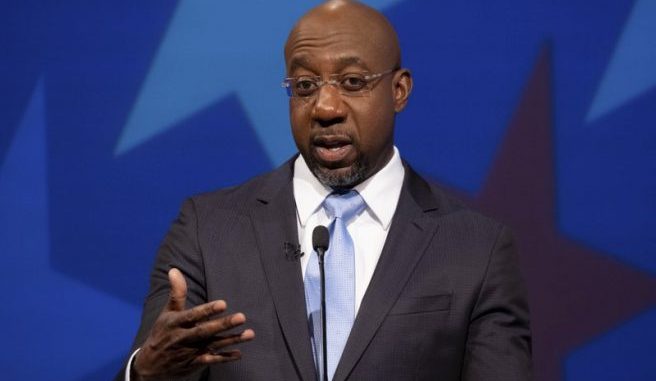 OAN Newsroom
UPDATED 10:45 AM PT – Wednesday, December 23, 2020
The ex wife of democratic challenger for U.S. Senate in Georgia, Raphael Warnock, called him a "great actor" in a newly surfaced police body-cam video.
Recent reports have detailed the March incident in which Ouleye Warnock accused her then-husband of running over her foot with his car. Raphael has denied the accusation.
In the body-cam footage, Ouleye told police she's been quiet about her husband for the sake of his reputation, noting he's a "great actor" and "phenomenal at putting on a really good show."
The Warnock's were reportedly in the middle of finalizing divorce negotiations when the video was captured.
Fox News' Tucker Carlson airs police body camera footage of Rev. Raphael Warnock's wife detailing an alleged domestic dispute with the Senate candidate in March:

"I've tried to keep the way he acts under wraps for a long time. Today he crossed the line."pic.twitter.com/rBCOq8x3j9

— Alex Salvi (@alexsalvinews) December 23, 2020
Raphael is slated to face off against GOP Senator Kelly Loeffler (R-Ga.) in just two weeks. In a recent statement, Loeffler called the footage "deeply troubling" and "difficult to watch. " She said Georgia voters deserve answers to the allegations.