Recently, my husband and I spent time exploring the gold-rush towns of Jamestown and Chinese Camp in Northern California. Jamestown (population 3,107 in 2019) lies on the southern end of Route 49, a 300-mile highway dotted with colorful towns from the California Gold Rush.
The main street of Jamestown is about two blocks long and includes many original false-front buildings from the mid to late 1800s. Walking around and exploring the unique gift and antique shops is a treat.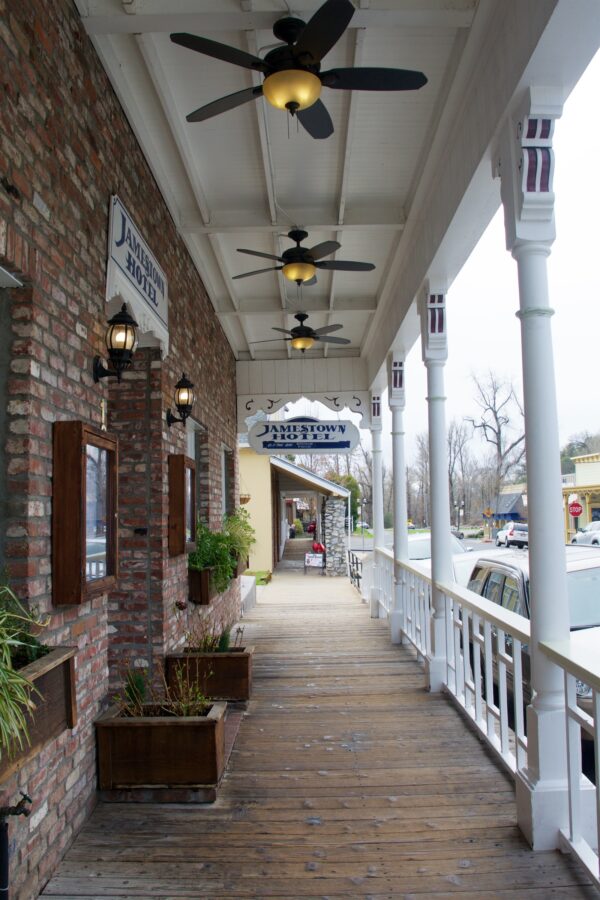 Many old Westerns were filmed in and around Jamestown.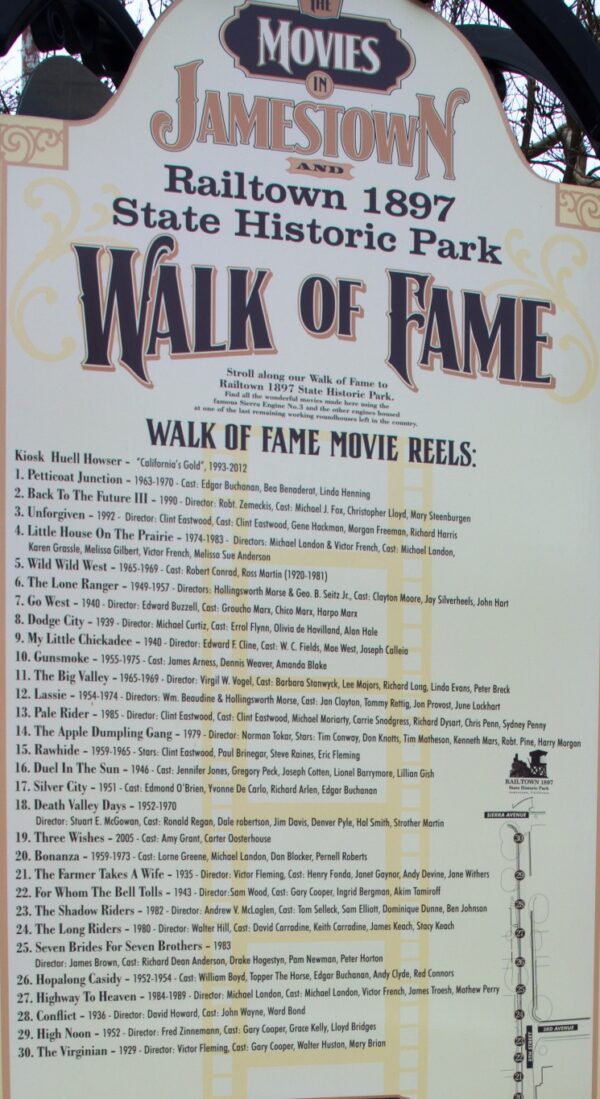 While we were there, we followed the Walk of Fame that leads to the 1897 Railtown State Historic Park and Museum. A number of trains in various stages of repair held our interest while docents shared stories and knowledge.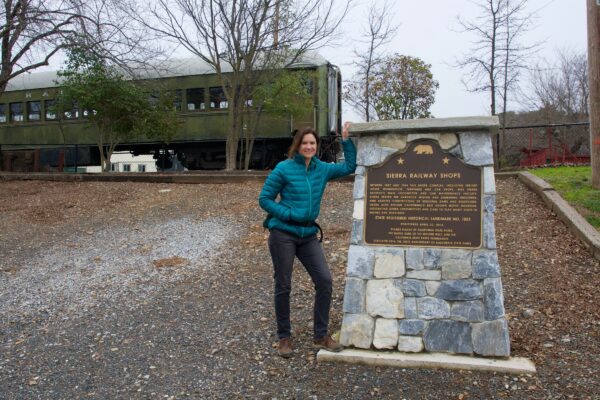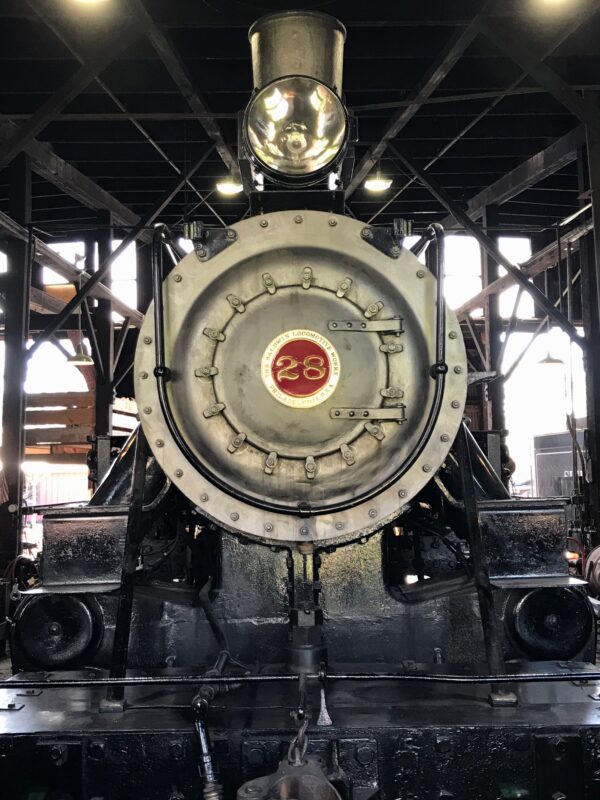 The famous Engine #3 appeared in many old movies, including "Back to the Future III." Unfortunately, it was being rebuilt, but that's actually a good thing because in May or June it should open for rides.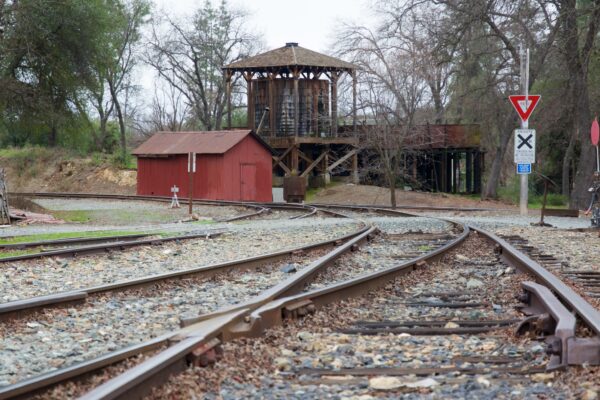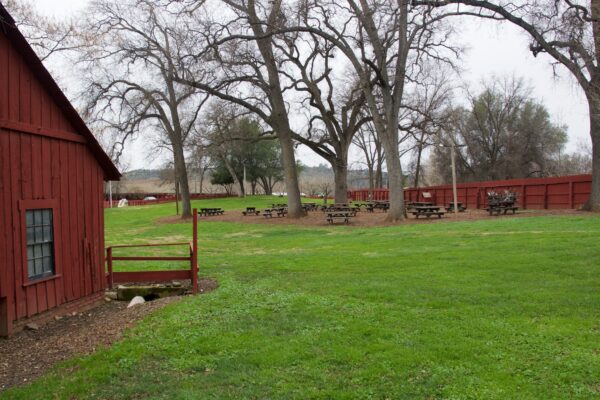 After visiting the train museum, we returned to the downtown park and took a look at their tiny jail, built in 1898. Only 400 square feet, it was used to temporarily detain inmates until they could be released or sent to the county jail in Sonora. I guess if you were drunk it wouldn't be that uncomfortable. At least the bed was off the floor!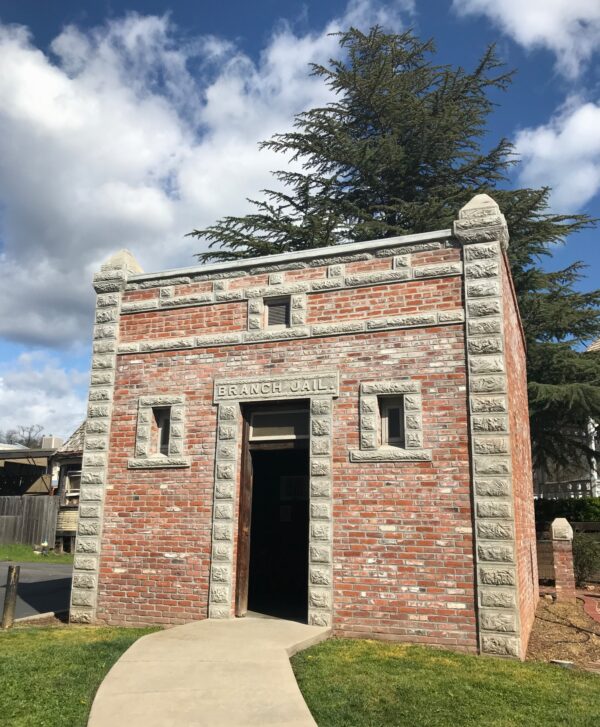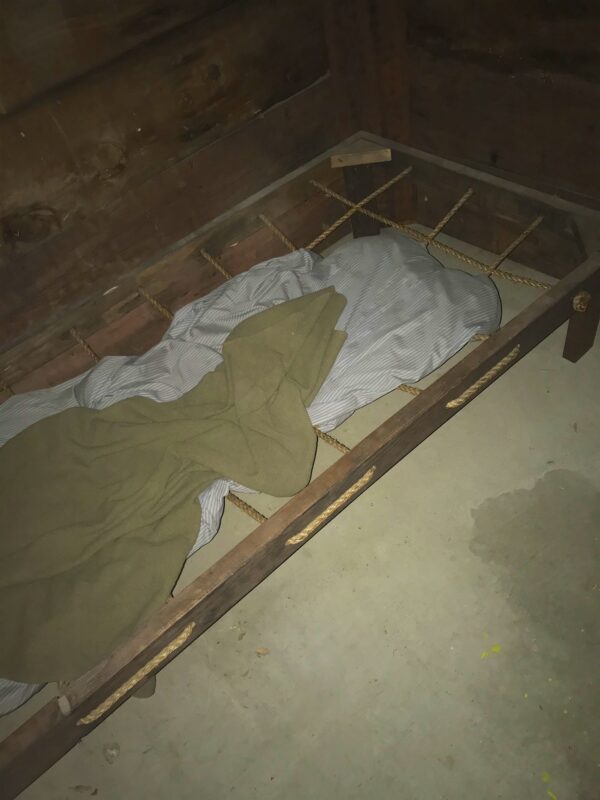 The park also has a perfect-sized museum (as in tiny), restrooms, and a children's playground. It is located next to The Service Station Restaurant. We had lunch there each time we visited. They have hamburgers and pulled-pork burgers to die for, and also turkey-and-cheese hot sandwiches, vegetarian wraps, and much more. Great beer on tap too!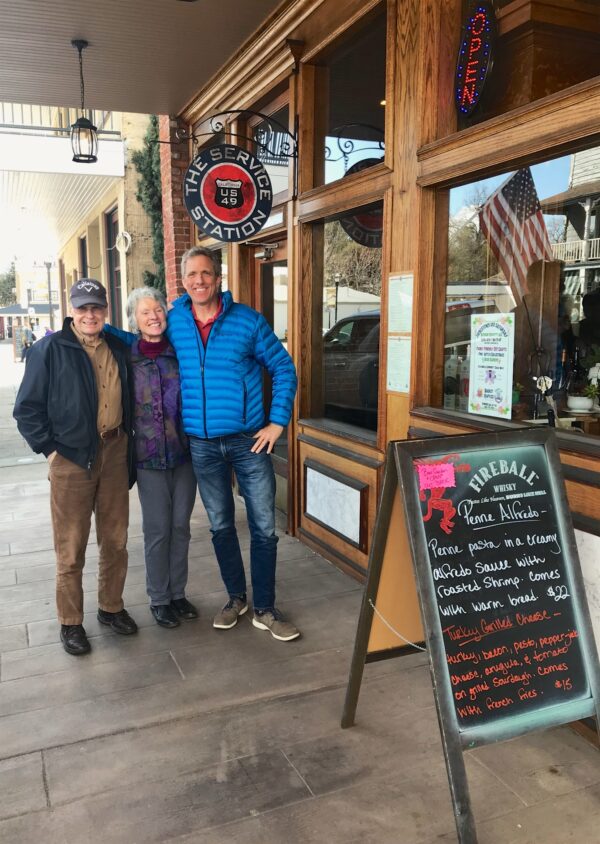 On another day, my husband and I visited Chinese Camp, in Tuolumne County, California (population 126 in 2010). Chinese Camp lies at the junction of Highway 120 and Route 49, about seven miles south of Jamestown.
Not much is left of Chinese Camp's Main Street; it is a ghost town. However, my husband and I thoroughly enjoyed our day there, photographing the rundown buildings, exploring a couple of old graveyards, and enjoying a solitary picnic by the Don Pedro Reservoir.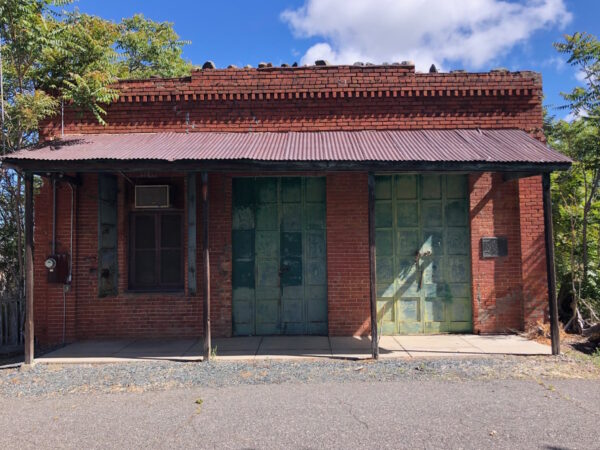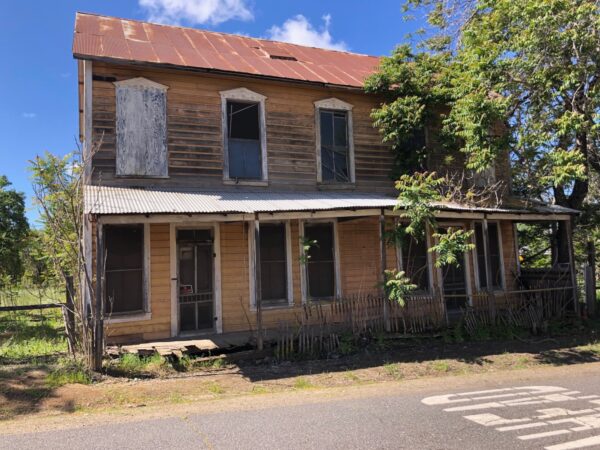 Chinese homes and stores were originally built on the western half of Main Street, but over the years they were either abandoned or destroyed by fire. Unfortunately, the only buildings left standing are located on the old business-district side of Main Street. They were built by English and Irish immigrants.
Chinese Camp was originally settled by Chinese miners who had been employed by an English company and brought over from China to the town of Stockton. In 1849, they were brought to a camp called Campo Salvado, but they experienced so much harassment that they fled to a nearby camp called Camp Washington. Eventually, the name was changed to Chinese Camp.
If you visit there, before you begin your day of exploring, you should stop at the Chinese Camp Store and Tavern off CA-120 at the entrance to Chinese Camp. The husband and wife proprietors know their history and will answer any questions you might have about the area.
Besides stocking general camping and convenience items, they also sell handmade blankets, old coins, small fossils, and indigenous rocks. They have a lovely little garden with picnic tables and restrooms, open to the public.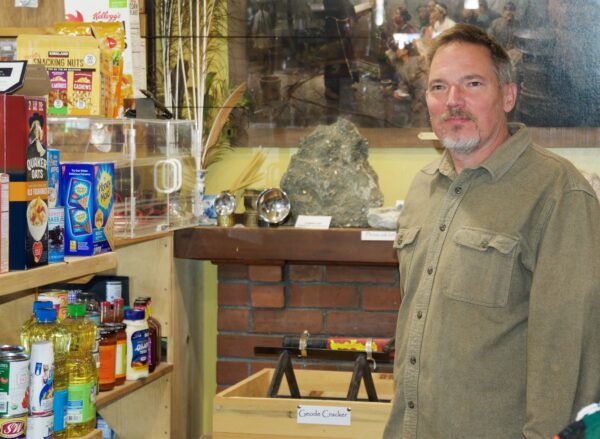 Richard, one of the proprietors, pointed out a track road across from his store that goes through a private ranch. However, because the road also leads to a public cemetery, we are allowed to open and close the gate and drive through.
I'm so glad he told us. We visited the cemetery and enjoyed beautiful views of the ranchland. By the way, the graveyard only holds remains of Irish and English immigrants. Chinese settlers preferred to have their remains cremated and sent home to burial grounds in China.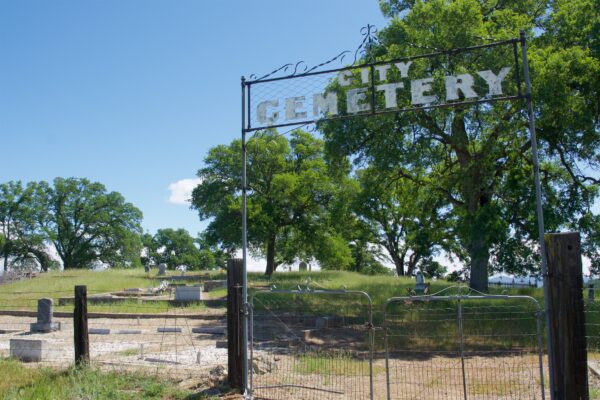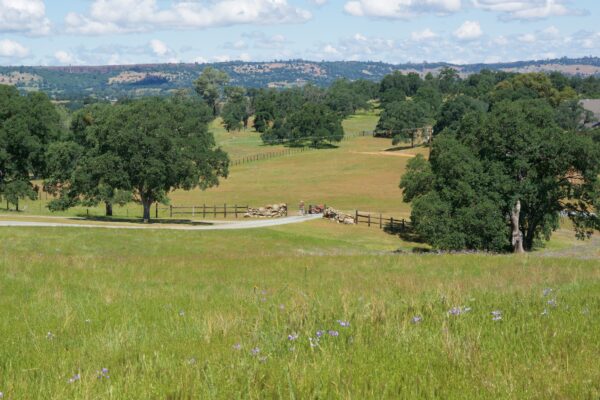 We also visited the Old Catholic Church, built in 1855.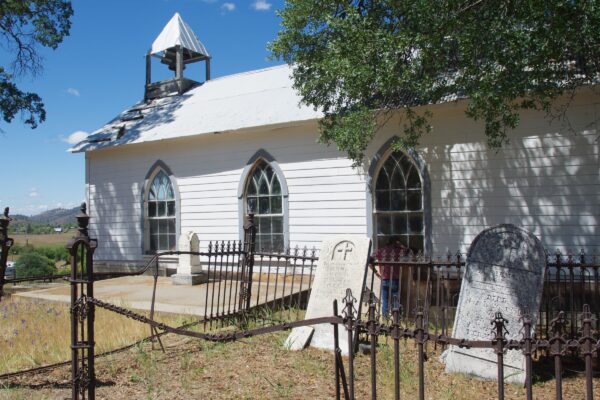 To end our day, we drove 3.5 miles on Highway 120 (toward Yosemite) and pulled over at a viewpoint looking over the San Pedro Reservoir. We found a path by walking to the far right (as you face the lake) and stepping over the rail. A path leads down to the water. We had the place to ourselves and enjoyed a nice picnic. No crowds on a weekday!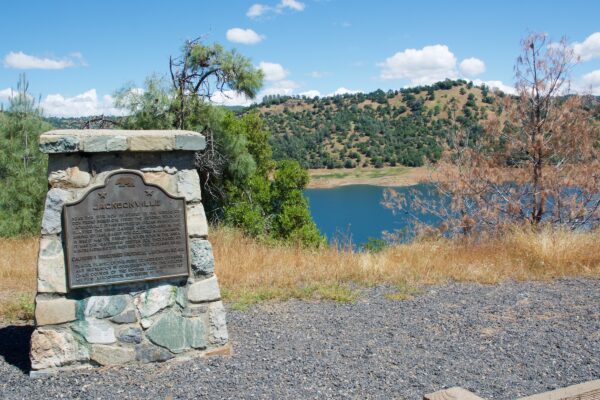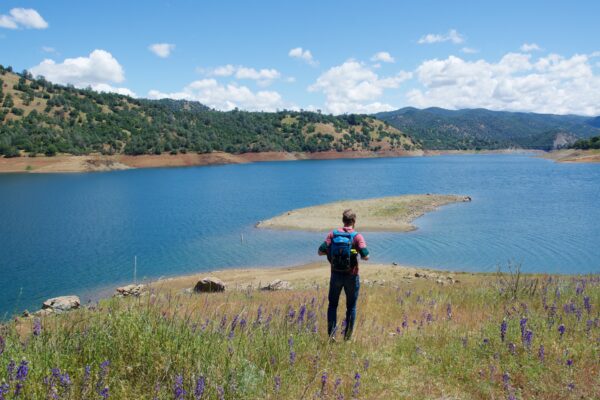 For a bit of history and fun, Gold Country towns can't be beat. Many of them also offer activities such as gold panning and stagecoach rides, which are great for the whole family.