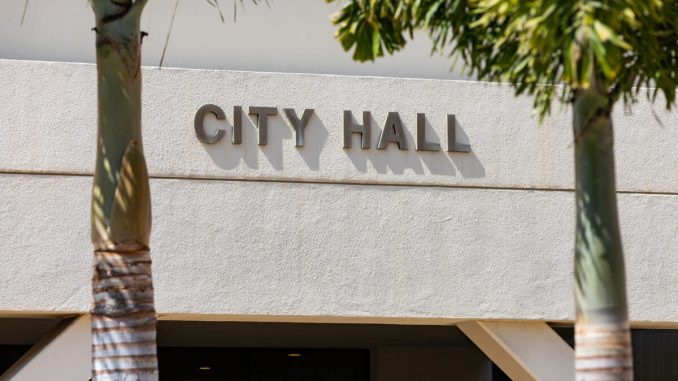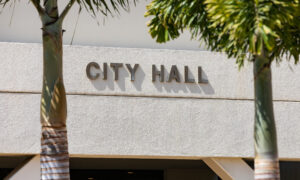 The City of Huntington Beach, Calif., is returning to in-person city council meetings for the first time since January.
The transition to in-person sessions was announced during a May 17 virtual council meeting by city manager Oliver Chi. The switch was attributed to improving COVID-19 metrics throughout Orange County.
Councilmembers and members of the public will be allowed inside city hall under the condition they wear a mask, be vaccinated, or show proof of a negative COVID-19 test, Chi said.
Huntington Beach Mayor Kim Carr welcomed the news during the May 17 council meeting.
"I'm looking forward to getting the opportunity to see everyone face-to-face instead of in these little squares," Carr said.
Huntington Beach spokesperson Catherine Jun said the return to in-person meetings was in alignment with the state's planned reopening June 15. The city will begin hosting in-person meetings June 1.
When it returns to in-person sessions, council—which previously met on Mondays—will begin meeting on the first and third Tuesday of each month. The change was a logistical move, Jun said.
"It's really difficult for staff and city council to be able to take a look at the agenda and have all questions answered between Wednesday when the agenda is published to Monday [when the meetings were held]," Jun said. "And oftentimes, we're constantly working on the weekends, and it just has been difficult for everyone."
She continued, "Moving it to Tuesday gives us that extra day to take a look at all the material, work with all the stuff that's on site in the office and have any questions answered before we start the meeting."
City hall will be permitted to have 50 people in the audience during council meetings, Chi said. Those that can't attend in person will still have the option of participating virtually via Zoom.
"I think it gives us just another opportunity to bring the public in for comments and their involvement," Jun said regarding in-person meetings. "We're not doing just in-person, we're doing a combination. We're still going to have the Zoom option so people can call in, but we're also doing in-person so it just provides another channel for people to really get involved and to speak their mind during council meetings."