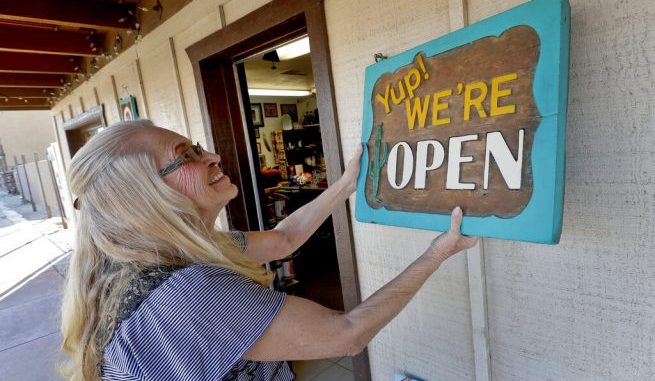 OAN Newsroom
UPDATED 8:50 AM PT — Monday, May 4, 2020
Two Arizona sheriffs are refusing to enforce the state's stay-at-home measures. According to reports Sunday, Mojave County Sheriff Doug Schuster and Pinal County Sheriff Mark Lamb said they don't plan to punish residents who violate the orders.
This came after Arizona Gov. Doug Ducey (R) said last week that people who break the rules may be fined up to $2,500 or face six months of jail time. However, the sheriffs said the orders go against the Constitution.
A message from Mohave County Sheriff Doug Schuster https://t.co/3wsg5ssrZ2 pic.twitter.com/4j9lyKE40E

— The Bee (@TheBeeAZ) May 4, 2020
"Keeping people from going out and working, and from being able to life their lives like they normally do — I think you could make a clear claim that that's, you know, a constitutional violation," said Sheriff Lamb. "You also have the First Amendment, where you have the right to peaceably assemble."
Arizona's stay-at-home order is set to end May 15 and Gov. Ducey is expected to announce reopening measures sometime Monday.