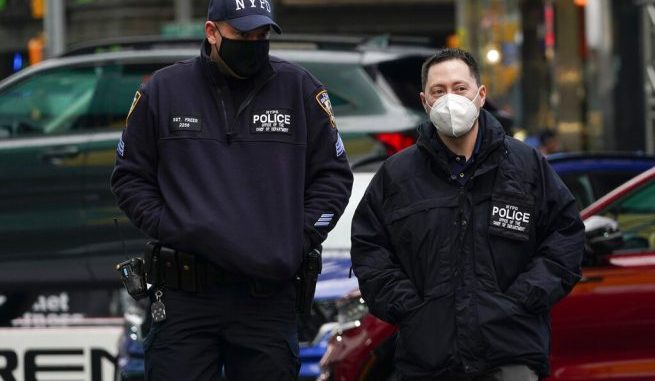 OAN Newsroom
UPDATED 9:52 AM PT – Tuesday, January 5, 2021
A Democrat sponsored state bill is looking to give Gov. Andrew Cuomo power to imprison those deemed "a public health hazard." The bill, which is set to be discussed by the New York State Assembly on Wednesday, has recently received major backlash for its ambiguous language.
Many have criticized the bill, which, if passed, would allow the governor to send individuals to a medical facility for up to 60 days without due process. This would occur in the event the governor declares a state of health emergency.
The legislation was originally proposed in 2015 following an Ebola diagnosis in the U.S. and was reintroduced amid the coronavirus pandemic.
Republican state assemblyman Kieran Lalor (R) objected to the bill, while stating it's an overreach of power.
"At the time we were debating against giving Cuomo these advanced powers, a few of us said Cuomo is going to abuse these powers," he explained. "The governor is going to abuse those powers and now we know he has."
Lalor continued by saying Al-Qaeda terrorists get better due process than this bill proposes for New Yorkers.
Jenna Ellis, President Trump's lawyer, called the bill unconstitutional in a Twitter post Sunday.
This is insanely unconstitutional. https://t.co/jlEd8XP1EV

— Jenna Ellis (@JennaEllisEsq) January 3, 2021
Meanwhile, Republican assemblyman Steve Hawley said although protecting the health of citizens is important, he will not allow the bill to force individuals to "forfeit constitutional liberty."
State lawmakers are gearing up to hold a hearing regarding the bill on Wednesday.