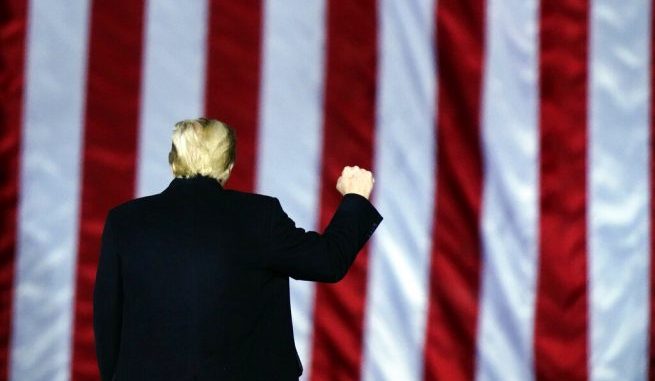 OAN Newsroom
UPDATED 10:18 AM PT – Tuesday, January 5, 2021
Rob Portman — Tom Cotton — Mitt Romney — Pat Toomey — Mike Lee —
Roy Blunt — Susan Collins — John Thune — Ben Sasse
These are the names of the lawmakers who have vowed to certify the Electoral College results on January 6. Some have also condemned the efforts of their colleagues to object to the certification.
They have all come under fire for their position, especially by President Trump who called them RINO's in a tweet Monday.
Sorry, but the number of votes in the Swing States that we are talking about is VERY LARGE and totally OUTCOME DETERMINATIVE! Only the Democrats and some RINO'S would dare dispute this – even though they know it is true!

— Donald J. Trump (@realDonaldTrump) January 3, 2021
In a separate tweet, the President noted, "the 'Surrender Caucus' within the Republican Party will go down in infamy as weak and ineffective guardians of our nation who were willing to accept the certification of fraudulent presidential numbers."
Meanwhile, the faction of opposing lawmakers said they have faith in the country's election officials, vote recounts and courts.
"Americans voted in this year's general election, the legal and constitutional processes have continued to play out since then," stated Senate Majority Leader Mitch McConnell (R-Ky.). "Many millions of us had hoped the presidential election would yield a different result, but our system of government has processes to determine who will be sworn in on January the 20th. The Electoral College has spoken."
Either way, their actions will go down in history this January 6 when it comes time for Congress to hold their joint session. President Trump said Americans can expect to see the real numbers that day and the true colors of GOP lawmakers.
How can you certify an election when the numbers being certified are verifiably WRONG. You will see the real numbers tonight during my speech, but especially on JANUARY 6th. @SenTomCotton Republicans have pluses & minuses, but one thing is sure, THEY NEVER FORGET!

— Donald J. Trump (@realDonaldTrump) January 4, 2021