The Victorian state government is planning to hit homeowners, homebuyers, and investors with additional taxes to tackle its debt in the 2021-22 state budget.
The Andrews Labor government said the budget would protect the state's revenue base with $2.7 billion in austerity measures and a $3.6 billion program to reprioritise government spending.
These measures involve raising land tax on properties valued between $1.8 million to $3 million from 1.3 to 1.55 percent—a 19 percent increase. Tax on properties valued over $3 million will be raised from 2.25 to 2.55 percent—a 13 percent increase.
A new premium stamp duty rate will also be introduced to properties transactions that surpass $2 million. Homebuyers will be charged $110,000 plus 6.5 percent of value over $2 million.
The government estimates the new stamp duty will bring in an extra estimated $137 million and is expected to impact less than four percent of transactions.
Land investors will also face a new windfall tax where the government will take up to 50 percent of the rise in land value due to rezoning.
"The government will ensure every dollar of investment is focused on delivering the services Victorians need, with a program of initiatives focused on reprioritising our efforts," the Andrews administration said.
The Property Council of Australia (PCA) has slammed the announcements, calling it a "sucker punch" to the industry.
PCA Victorian Executive Director Danni Hunter said the tax hikes would "cheat" Victorians out of the economic recovery currently underway by making it more expensive to buy or resize into a new home.
"These tax hikes will make Victorians the most highly taxed community in Australia.  Victoria's land tax rates and stamp duty rates will be higher than in any other jurisdiction," Hunter said. "This new tax is the ninth new tax on Victorian property introduced under the Andrews/Pallas administration."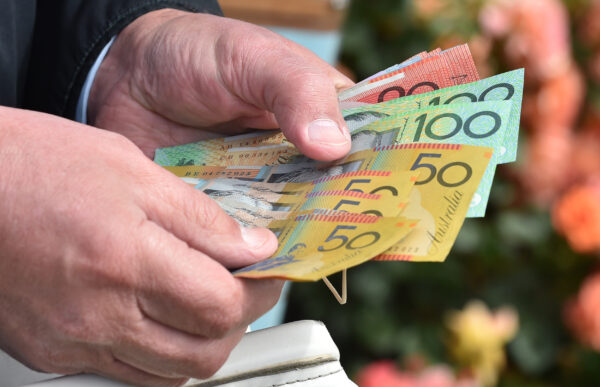 Hunter said if the administration intended to drive investment away into other cities that were doing everything to attract investment and create jobs, the new tax would achieve this.
"We will fight this on all fronts," she said. "These taxes will blow up in the face of every new homebuyer, every Victorian homeowner, and renters the moment it passes the Parliament. We have act swiftly to stop this happening."
The Housing Institute of Australia said the tax changes would hurt Victorian homebuyers and landowners and dampen housing demand at the wrong time.
"It is also short-sighted to be adding a greater tax burden on housing when it already contributes up to half of the state's revenue each year," HIA Executive Director Fiona Nield said in a statement (pdf).
The Andrews government believes the taxes will enable fairness to the community by sharing "multi-million-dollar overnight profits" through investment in public infrastructure.
"It's only fair that those making large profits return a reasonable proportion to the community," Treasurer Tim Pallas said. "Our tax system is fair and progressive—making sure that everyone pays their fair share to support Victoria's economic recovery."
However, Nield said the taxes were unfair to Victorian landowners, as the state already has the highest stamp duty costs in the country, and this would directly affect housing affordability.
"Changing the goalposts after property has been purchased is unfair," Nield said. "It seems this will particularly impact in regional Victoria—as some urban growth land in Melbourne may be exempted."