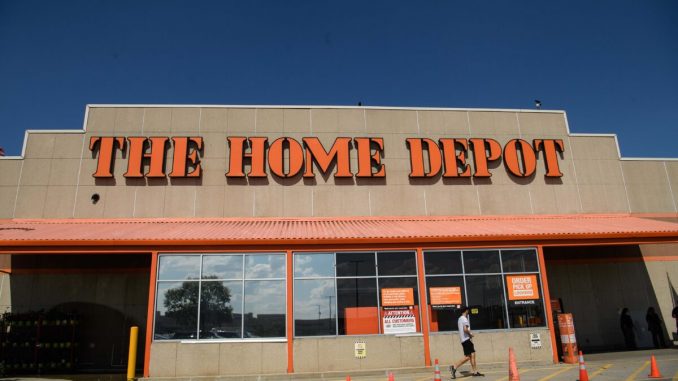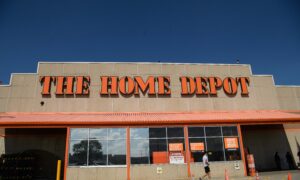 Home Depot on Tuesday cautioned it was difficult to predict how its business would be impacted by a potential change in shopping habits in the coming months as the reopening of the U.S. economy threatens to slow a pandemic-fueled sales boom.
The lack of a solid forecast from the top U.S. home improvement retailer, which benefited in the last year from a strengthening housing market, came as data showed homebuilding fell more than expected in April, likely pulled down by soaring prices for lumber and other materials.
Supply shortages and surging demand have caused lumber prices to more than triple in the past year, helping buoy sales at Home Depot but hitting its margins.
The company's same-store sales jumped 31 percent in the first quarter, while higher lumber prices alone hit gross margins by about 35 basis points.
A fresh round of government stimulus checks in March also added to resilient demand for home improvement products, but analysts have warned that growth will likely slow as the benefits run dry.
"The stimulus will taper off… and once the economy truly opens and people can start spending their money in other areas like concerts or a movie, they're going to redirect their funds," said Adam Coons, portfolio manager at Winthrop Capital Management, which holds shares in Home Depot.
Home Depot's overall first-quarter net sales jumped 32.7 percent to $37.50 billion, beating estimates of $34.96 billion, according to IBES data from Refinitiv.
The company said sales in May had started strongly as well, but it did not provide an outlook for the rest of the year.
"With respect to sales, we're not going to extrapolate what we've seen into the future. Obviously, there's a degree of uncertainty on how the consumer is going to respond this year," finance chief Richard McPhail said on an analyst call.
Home Depot's shares fell marginally in morning trading.
By Uday Sampath Kumar