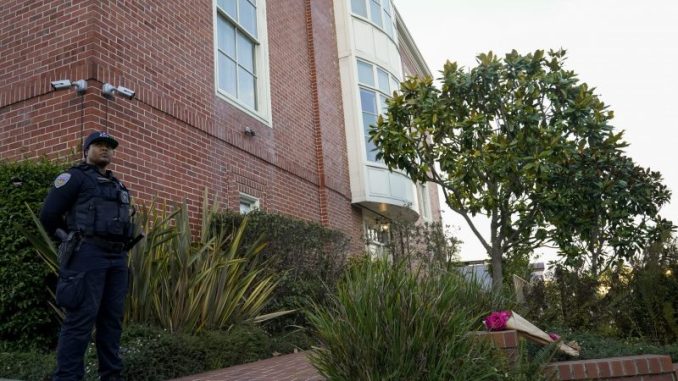 OAN Newsroom
UPDATED 2:58 PM PT – Monday, October 31, 2022
Corporate media is denying initial reports by San Francisco police that there was a third person on the scene during the attack on Paul Pelosi.
In a press conference Friday, Police Chief William Scott said that 'someone inside' opened the door while Pelosi and his attacker were struggling over a hammer.
However, reports on Monday call it a 'baseless claim.' District Attorney Brooke Jenkins also claimed that only Paul Pelosi and the attacker were on the scene.
It still remains unclear who opened the door to police officers when they arrived on the scene.
The DOJ has filed federal charges against the man accused of attacking Paul Pelosi. 42-year-old David DePape was formally charged on Monday with assault of an immediate family member, of a federal official and attempted kidnapping of a federal official.
According to the federal criminal complaint, DePape had a list of targets to attack, including Nancy Pelosi. Furthermore, the ICE confirmed that the Canadian-born suspect is currently in the United States illegally after a long-term visa overstay.
His arraignment is set for Tuesday.