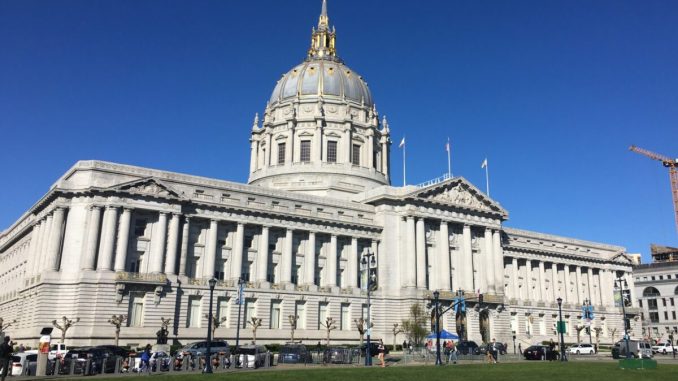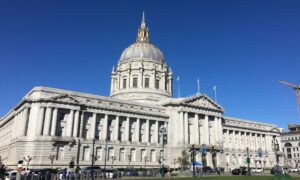 Commentary
As a public servant who worked for 33 years in seven different San Francisco City and County departments and as a former elected city official, I can assure you that corruption and misuse of public trust does not happen unless it is either promoted by or overlooked from the top.
The top in this case is the mayor's office, the Board of Supervisors, and the Legal Branch.
With very few exceptions, my own election being one, the political leaders that have been running the "City by the Bay" in the last 40 years have all come out of the same "Democrat machine stable." Many locals refer to it as the Brown-Burton machine, but it is really much more involved and complicated than that, as the likes of Nancy Pelosi, Kamala Harris, and Gavin Newsom are just a few of the beneficiaries of the inbred and self-serving culture that has been at the helm of that city.
Believe me when I say that nothing crooked of any magnitude goes on in San Francisco without the knowledge of those at the top, and that is how they have remained in power.
In the 1980s, the merit-based competitive civil service system of employment was downgraded and replaced by a patronage system of cronyism whose recruits often came from the ranks of campaign and outreach organizations beholden to those holding office. The Agnos, Brown, Newsom, Lee, and now the Breed mayoral administrations are all legendary for their reliance on outside special interests as well as their inside appointments to some of the highest-paying civil service positions in the country.
San Francisco is a small city with a very high positive cash flow and an unusually high government-vs-private-sector-worker ratio. Here, if someone plays their cards right, they are as well rewarded as a big fish in a small pond if they just swim in the right direction!
Which brings me to the current scandal presently rocking San Francisco. Federal investigators have uncovered pay-to-play schemes that span at least four major city departments and involve department heads who initially were hired by Mayor Willie Brown but honed their skills and lined their pockets well under the Newsom, Lee, and now Breed administrations in high-paying city jobs.
First, Mohammed Nuru, former Director of San Francisco Public Works, was indicted by the U.S. Department of Justice on corruption charges in January 2020.
"The complaint describes a web of corruption involving bribery, kickbacks, and side deals by one of San Francisco's highest-ranking city employees," said U.S. Attorney David L. Anderson.
Nuru's salary was $380,120 in 2019. In 2004, Nuru was investigated by the city attorney for coercing employees into supporting the campaigns of Gavin Newsom and Kamala Harris, but not much resulted from that investigation.
Less than two months later, Tom Hui, the Director of the Department of Building Inspection, faced allegations of breaching ethics laws and resigned before being dismissed. It is alleged that Hui, who was appointed by Mayor Ed Lee in 2013 and was receiving a salary of about $350,000 per year, accepted improper gifts and violated city law by giving preferential treatment to a developer and a permit expediter.
In November 2020, Harlan Kelly, a former Mayor Brown recruit who was appointed General Manager of the City's Public Utilities Commission by Mayor Lee in 2012, was charged with honest services wire fraud for taking bribes in a public bidding process. His pay and benefits package was $472,737.
His wife, Naomi Kelly, a one-time special assistant to Mayor Brown and a former city purchaser under Gavin Newsom, was appointed city administrator by Mayor Ed Lee in 2012. She similarly abandoned her post as the city administrator after being implicated in the charges against her husband, despite not being charged herself. As chief administrative officer for the city, she oversaw the workings of 25 city departments, the biggest of which is the Department of Public Works, where much of the "illegal trading" took place under director Mohammed Nuru. Her salary was $398,277.
In March, Sandra Zuniga, formerly the head of San Francisco's Mayor's Office of Neighborhood Services, agreed to plead guilty to conspiracy to commit money laundering. The June 2020 federal complaint against Zuniga alleged that she had laundered the proceeds of Nuru's schemes from 2014 through January 2020 with all-cash deposits in amounts that greatly exceeded her $210,000 city compensation package by tens of thousands of dollars that benefited Nuru.
Numerous wealthy and well-connected outside contractors have also been indicted as the case continues to unfold.
Only recently did City Attorney Dennis Herrera issue a first-of-its-kind order to suspend city contracts with companies and their executives who were found to be connected to the bribery and corruption scandal. It is very hard to believe that Herrera, while serving as district attorney for the past 20 years, did not have more motivation or success in pursuing such obvious corruption going on for so long.
Of course, the fact that Mayor London Breed has tapped him to become the new General Manager of the Public Utilities Commission to take over the position that Harlan Kelly vacated at $472,737 per year might help to explain it. Talk about putting the cat among the pigeons in an attempt to make a high-profile investigation disappear!
These corruption charges were spearheaded by the U.S. Attorney's Office for the Northern District of California, led by former U.S. Attorney David Anderson—appointed by the Trump administration—whose last day on the job was Feb. 26 this year. President Biden has yet to appoint a successor for him, and it is doubtful that whomever Biden appoints as U.S. Attorney will have the same desire to go after high-profile Democratic power players in the very lucrative and generous San Francisco.
It remains to be seen, however, how thoroughly San Francisco will hold itself accountable—and how accountable it will be made to hold itself.
Tony Hall is a former supervisor for the City and County of San Francisco.
Views expressed in this article are the opinions of the author and do not necessarily reflect the views of The Epoch Times.