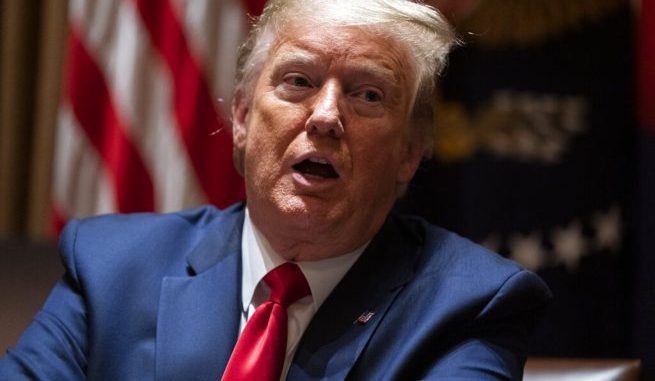 OAN Newsroom
UPDATED 7:20 PM PT — Wednesday, May 13, 2020
President Trump has called Dr. Anthony Fauci's concern over reopening the economy unacceptable.
On Wednesday, the president met with the governors of Colorado and North Dakota at the White House. The president was asked by a reporter if he agrees with Fauci's outlook on reopening the economy with "caution."
"Well, I was surprised by his answer, actually," he said. "It's not an acceptable answer, especially when it comes to schools."
The president has recently stressed the importance of reopening schools safely and as quickly as possible.
"We're opening our country, people want it open," he added. "The schools are going to be open."
There are reportedly more than 1 million active cases of COVID-19 in the U.S. As of Wednesday, over 83,000 people have died, while more than 243,000 have recovered. This comes as many states begin to slowly reopen businesses and ramp up testing. So far, more than 9.6 million tests have been administered.
Meanwhile, President Trump has reportedly chosen someone to lead his initiative to quickly develop a vaccine. According to reports, the president is planning to tap Moncef Slaoui to serve as chief adviser to "Operation Warp Speed."
The venture capitalist currently sits on the board of directors for the biotech company Moderna. He also led the development of multiple vaccines while serving as a chairman at British pharmaceutical company GlaxoSmithKline. If appointed, Slaoui could reportedly face challenges from watchdog groups.
Reports have suggested General Gustave Perna will fill the position of COO to help Slaoui in the effort. He's the current commander of the U.S. Army Materiel Command, where he oversees the distribution of supplies.
The White House launched "Operation Warp Speed" last month, which aims to have at least 100 million doses of vaccine ready by the end the year.
MORE NEWS: President Trump Calls Mainstream Media 'The Enemy Of The People'