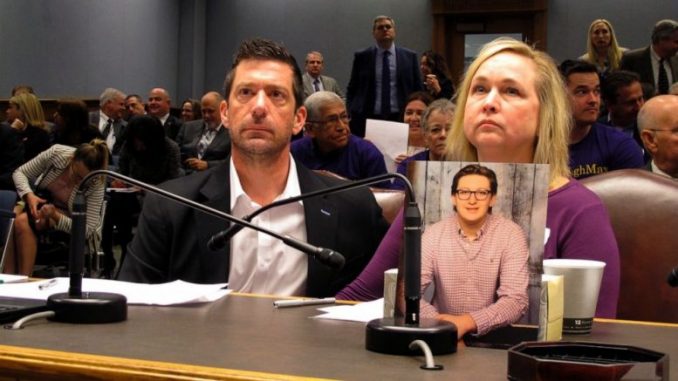 OAN Newsroom
UPDATED 8:45 AM PT — Thursday, May 14, 2020
A sexual discrimination lawsuit against Louisiana State University is moving forward after being approved by a federal appeals court. The decision was made earlier this week by the Fifth Circuit Court.
Judges ruled the university is not immune to litigation as college officials have argued. Moving forward, the $25 million complaint will be the first of its kind to examine how a college disciplines its fraternities and sororities.
This came after 18-year-old Max Gruver died of alcohol poisoning during a hazing event back in 2017. His parents have argued this could have been prevented had officials regulated fraternities the same way they do sororities.
"We just need more education with hazing, we gotta talk about it, people need to understand what it is," said Stephen Gruver, father of the late Max Gruver. "And the hazers need to understand that they believe they're in control, but they're not in control…a situation like what happened to our son is proof that the hazers are not in control of what they're doing."
House Bill 978 has been introduced onto the House floor. The bill would increase the penalties for hazing. To read HB 978, visit https://t.co/r2IdYBq4sv. #msleg

— Mississippi House of Representatives (@MSHouseOfRep) March 4, 2020
The Gruver parents have argued officials at Louisiana State University were "deliberately indifferent" to fraternity hazing rituals leading up to their son's death.