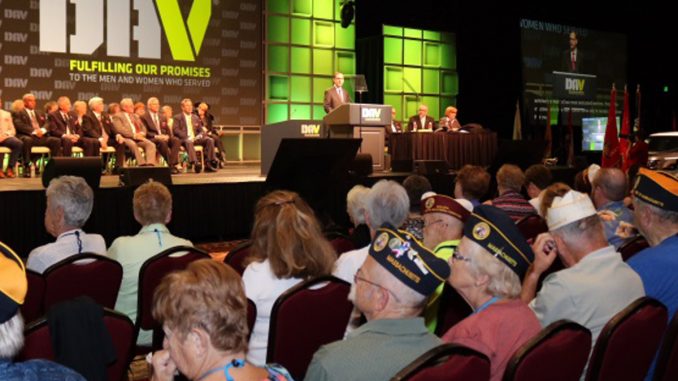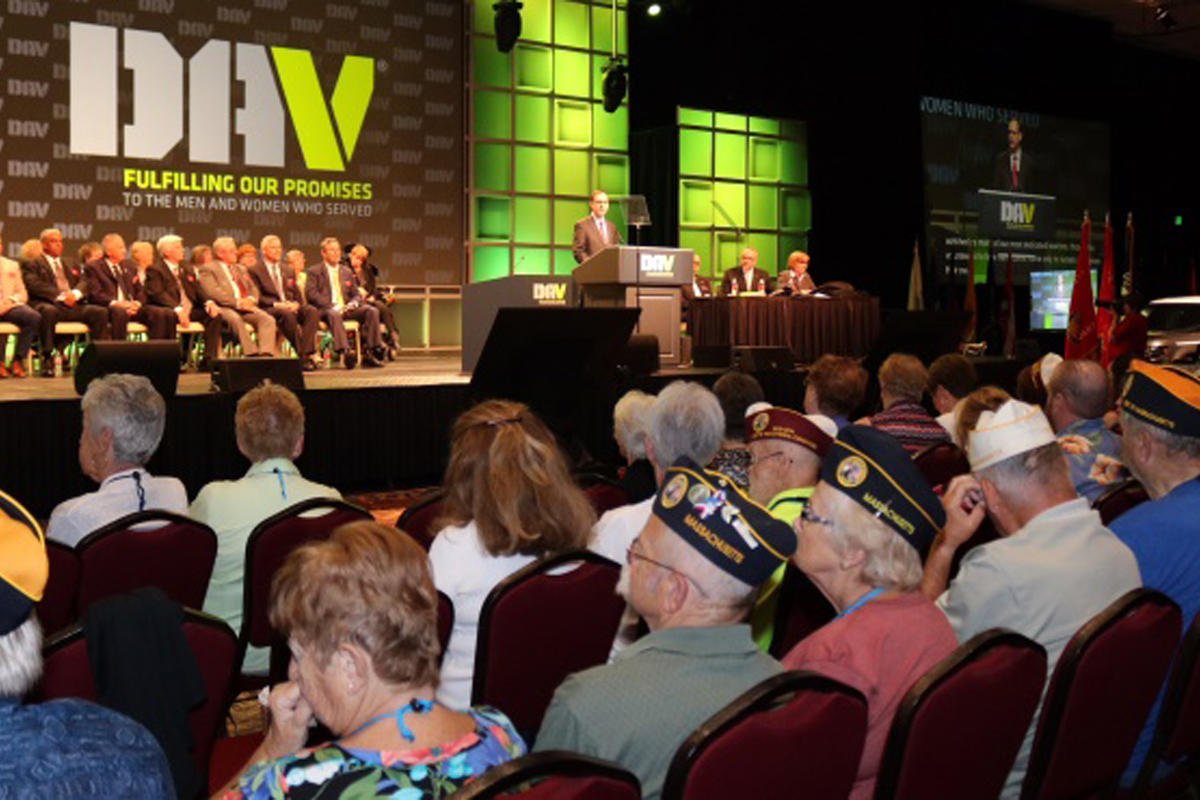 Disabled American Veterans is facing a difficult decision on whether to go ahead with its centennial national convention in Texas this August, or join other veterans service organizations that have canceled conventions due to the novel coronavirus threat.
"We're very hopeful" that the 100th anniversary of the group's founding can still be marked at the national convention, but "we're mindful of the safety of the veterans participating in the event," said Dan Clare, the DAV's communications director.
The group's website notes that the 1.3 million-member organization is monitoring data on the progress of the virus and guidance from the Centers for Disease Control and Prevention before making a final decision on whether to go ahead with the planned convention in Dallas, scheduled for Aug. 1-4.
Related: DAV Offering Cash Grants to Disabled Veterans Affected by COVID-19
"At this time, we are proceeding with our plans to host our most important annual gathering as scheduled," it states.
On Monday, AMVETS canceled its 76th annual convention, which had been scheduled for mid-August in Springfield, Illinois, citing "ongoing restrictions and uncertainties related to the global COVID-19 pandemic."
"We do not know what August will look like in terms of restrictions and infection rates," AMVETS National Commander Jan Brown said in a statement. "With that uncertainty still present, we reached a point that made impossible continuing the business end of planning."
The two largest veterans service organizations — the American Legion and the Veterans of Foreign Wars — have already canceled their annual conventions.
"The safety of our members and compliance with state and federal public-health restrictions and guidelines made this decision not only prudent but necessary," American Legion National Commander James W. "Bill" Oxford said in announcing the cancellation of the Legion's planned 102nd national convention in Louisville, Kentucky, which had been scheduled to start at the end of August.
The VFW had planned to hold its convention in Reno, Nevada, in July.
"But the fact is, the health and well-being of our members, partners and supporters remains our priority, and we will not put them at risk," said William "Doc" Schmitz, VFW national commander.
— Richard Sisk can be reached at Richard.Sisk@Military.com.
Read more: Air Force Colonel Who Commanded 21st Space Wing Found Dead at Home
© Copyright 2020 Military.com. All rights reserved. This material may not be published, broadcast, rewritten or redistributed.