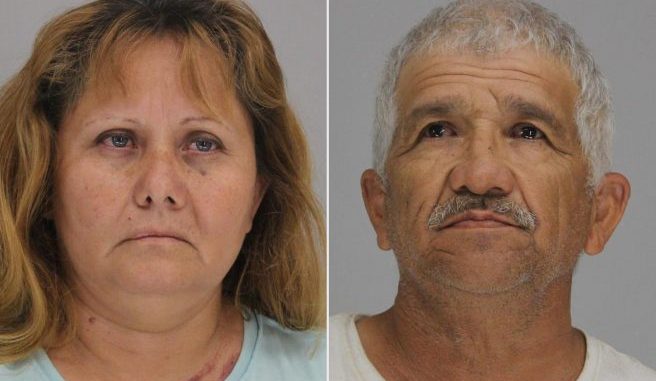 OAN Newsroom
UPDATED 9:54 AM PT — Thursday, May 14, 2020
According to police, a six-year-old boy in Texas who has been out of school due to the coronavirus pandemic has been tortured throughout quarantine. His grandmother and her live-in boyfriend are now behind bars.
Authorities said they were called to the Dallas home to conduct a welfare check on three children under the care of 53-year-old Esmerelda Lira. While searching the resident, officers found two of the children asleep inside the home.
While looking for the third child, they stumbled upon a locked shed in the backyard. They knocked on the door and heard a faint noise coming from the other side. It was the voice of an abused six-year-old boy.
His hands were tied behind his back and he was found standing in a blue storage bin alone in the dark. The child told detectives he was sent to the shed when he was"bad" and had been there since the start of the pandemic.
The young child was given only a plastic bag to relieve himself. His grandmother would allegedly spray him down with a hose to bathe him.
Her boyfriend, 64-year-old Jose Balderas, later revealed to police the child had been living in that rat-infested shed for at least two-weeks. The six-year-old was allegedly being punished for taking food. Officials said the grandmother's boyfriend was aware of the abuse, but didn't do anything to stop it.
According to reports, widespread self-isolation amid the coronavirus pandemic has led to a rise in child abuse cases. Experts have also said calls in to child abuse hotlines have dramatically decreased with a decline of 50 percent in some states.
Both Lira and Balderas are facing felony charges for endangering a child. They are currently being held in the Dallas County Jail. Immigration detainers have also been placed on both of the suspects.