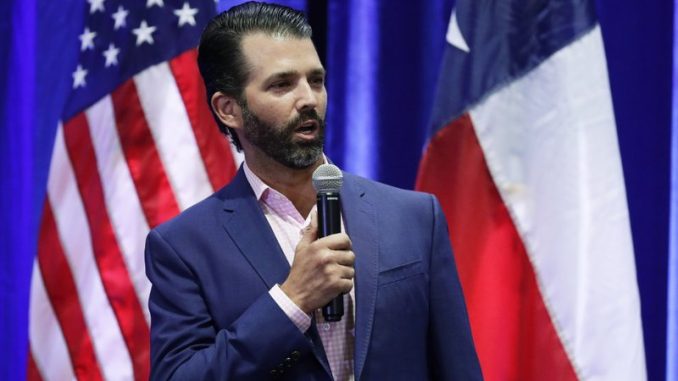 OAN Newsroom
UPDATED 10:39 AM PT – Monday, May 17, 2021
Donald Trump Jr. said the Biden Administration is responsible for the gas shortages across the U.S. He announced his father predicted the soaring gas and energy prices the U.S. would have if Joe Biden was elected.
While taking to his Rumble account Friday, he called out Biden's energy secretary for blaming the gas shortage on COVID-19 rather than the administration's current energy policies. Trump Jr. also pointed out how Biden shut down the Keystone XL Pipeline early into his administration, killing off thousands of jobs.
His remarks come as thousands of residents in multiple Southeast states now face high prices at gas stations due to the Colonial Pipeline outage. This pipeline is responsible for transporting more than half of the East Coast's gasoline. It was shut down earlier this month when a suspected Russian ransomware attack blocked its computer systems.
Trump Jr. has voiced that things are only going to get worse.
My father is 100% right about the disaster that is the Biden presidency. making Jimmy Carter look like a stellar president & leader with every passing day. https://t.co/eQosZejDjE

— Donald Trump Jr. (@DonaldJTrumpJr) May 14, 2021
Trump Jr. went on to say Biden has declared war on American energy, making the U.S. dependent on Saudi Arabia, Russia and other foreign energy producers.