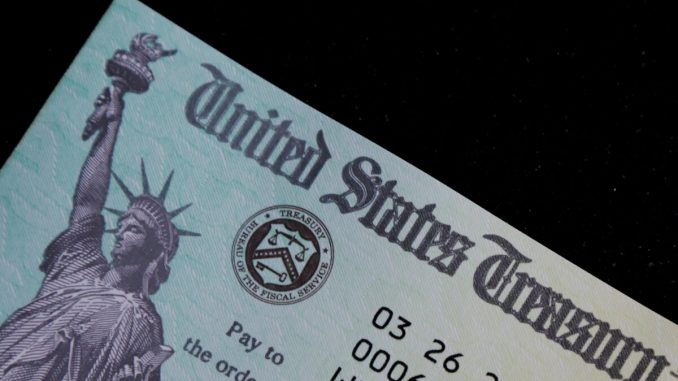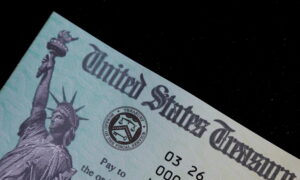 The Biden administration on Monday announced it would start to distribute monthly payments of the expanded child tax credit starting on July 15.
President Joe Biden, in a statement, said about 90 percent of families who have children will get the tax relief automatically as part of the American Rescue Plan that was passed by Congress and signed into law by Biden earlier this year.
The president, meanwhile, said that Congress should pass the American Families Plan, an infrastructure-related proposal worth about $2 trillion dollars, to provide "relief for years to come."
Republicans have balked at the price tags of the American Families Plan and the infrastructure measure known as the American Jobs Plan, saying that both proposals contain too many provisions that are not related to traditional infrastructures such as roads, bridges, water pipes, and electrical lines. Some critics have said that the bills are tantamount to stimulus packages and would lead to a rise in inflation, which would thereby raise the cost of goods and services for all Americans.
The American Families Plan would extend most of the child tax credit expansion until 2025, which is backed by most Democrats in Congress.
Republicans have also said that infrastructure bills won't be passed with GOP support if they include any changes to the 2017 tax cuts that were passed by Congress in 2017 and were signed by former President Donald Trump into law. They also said that these bills shouldn't increase the corporate tax rate.
"Senate Republicans are not interested in revisiting the 2017 tax bill. I think the president and vice president understand that," McConnell told reporters last week after meeting with Biden at the White House.
The Biden-backed American Rescue Plan, passed to deal with the economic downturn sparked by the CCP (Chinese Communist Party) virus pandemic, increased the maximum credit amount from $2,000 to $3,600 for kids under the age of 6. For children older than 6, $3,000 will be doled out.
The law also made the tax credit fully refundable, which would allow low-income families to be eligible, according to the Internal Revenue Service (IRS).
"Advance payments of the 2021 Child Tax Credit will be made regularly from July through December to eligible taxpayers who have a main home in the United States for more than half the year. The total of the advance payments will be up to 50 percent of the Child Tax Credit," the IRS said last week in a statement. "Advance payments will be estimated from information included in eligible taxpayers' 2020 tax returns (or their 2019 returns if the 2020 returns are not filed and processed yet)."